Denis Genreau is just 20 years of age, but the latest Macarthur FC Bulls recruit could become a fan favourite at Campbelltown.
Not only is he a young footballer on the rise but also says the right things off the field.
"I've heard fantastic things about football fans in the region and can't wait to hear the noise when we run out onto Campbelltown Stadium in our first match," the talented midfielder said after signing a three year deal with the Bulls.
"I'm extremely excited about joining Macarthur FC,'' Genreau said.
"To be part of the inaugural squad at the newest club in the A-League is a great honour.''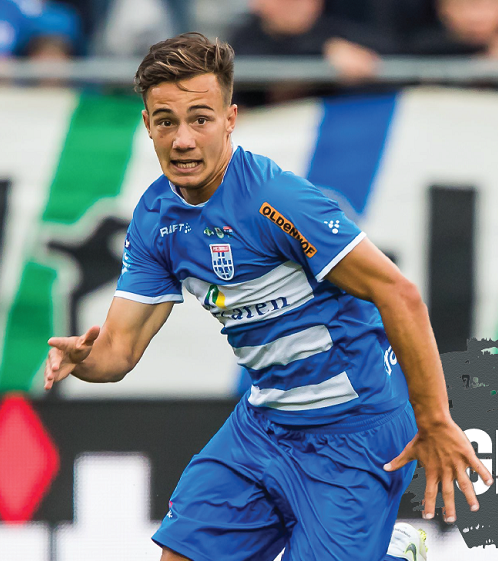 Genreau is just the second player recruited to the club whose identity has been publicly revealed.
The first and only other one was former Socceroo Tommy Oar.
However the club says that once the current A-League season is completed it will reveal the names of the other 10 or so players who have agreed to come to the Bulls so far.
Genreau, a French born Australian attacking midfielder, made his debut in the A-League at the age of 17, before helping the Olyroos qualify for the Tokyo 2021 Olympic Games.
Beginning his professional career in 2016 with A-League outfit Melbourne City, Genreau featured in only two matches before being loaned to Dutch first tier side PEC Zwolle in 2018.
Making the most of the opportunity, Genreau impressed in pre-season and despite his young age debuted in the club's first game of the season.
He featured in 12 matches before returning to Melbourne City for the start of the 2019 season.
The exciting young midfielder caught the eye of national boss Graeme Arnold, who rewarded Genreau with a call up to the Olyroos Olympic qualification campaign.
In addition to the six caps for the Olyroos, Genreau has been included in several of Arnold's training camps as part of the next generation of Socceroos.
"Denis is the type of player you can build a club around,'' says Macarthur FC coach Ante Milicic.
"A quality player on the pitch and virtuous young man off it.
"I have kept a close eye on his career so far and believe he will be a great fit for our club."
Macarthur FC join the Hyundai A-League competition for their debut season in 2020/21 around December, with dates yet to be fixed.