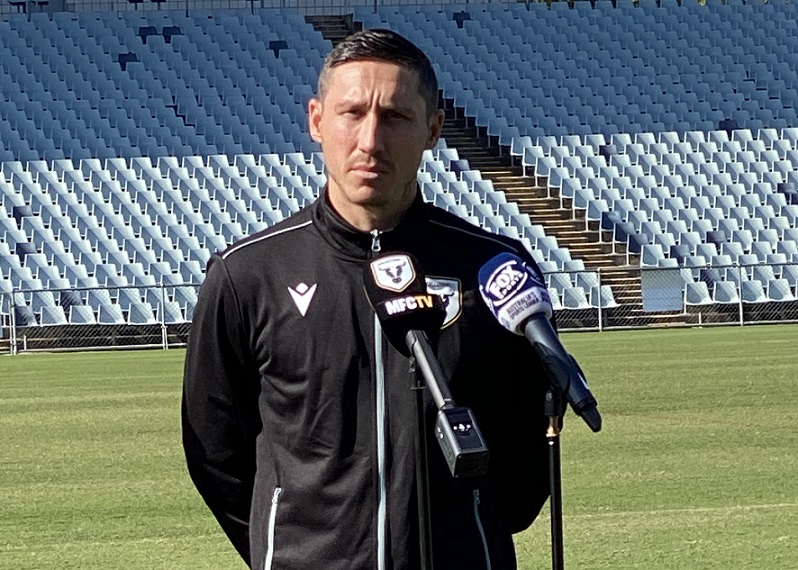 Macarthur FC will kick off the new A-League season with a blockbuster clash against Western Sydney Wanderers on Sunday, December 27 at Bankwest Stadium.
Inaugural skipper Mark Milligan, pictured above, says the team is ready to go.
Football Federation Australia has just released the season draw for 2020-21, which promises a festival of football in the first 17 days.
After the huge derby against the Wanderers, the draw has the Bulls playing at home, Campbelltown Sports Stadium, a week later when they host the Central Coast Mariners in round two.
That historic match on Sunday, January 3, will kick off from 4pm.
The Bulls will then jet off to Victoria to face Western United FC on Wednesday, January 6 in Geelong.
In the following two rounds, Macarthur FC are scheduled to host Wellington Phoenix at Campbelltown on Saturday, January 9, followed by another home game on Wednesday, January 13 against the highly fancied Melbourne City FC.
Four-time FIFA World Cup Socceroo Mark Milligan, and captain of the latest A-League expansion team, Macarthur FC said in response to the release of the season draw:
"After the year that 2020 has been, we are more ready than ever to get back on to the pitch and into the stadium and I know that we're hearing from members every day about how excited they are that football is back for summer.
"To start our season with a brand new derby showdown against Western Sydney Wanderers is the ideal way to kick-off and we are ready to go."