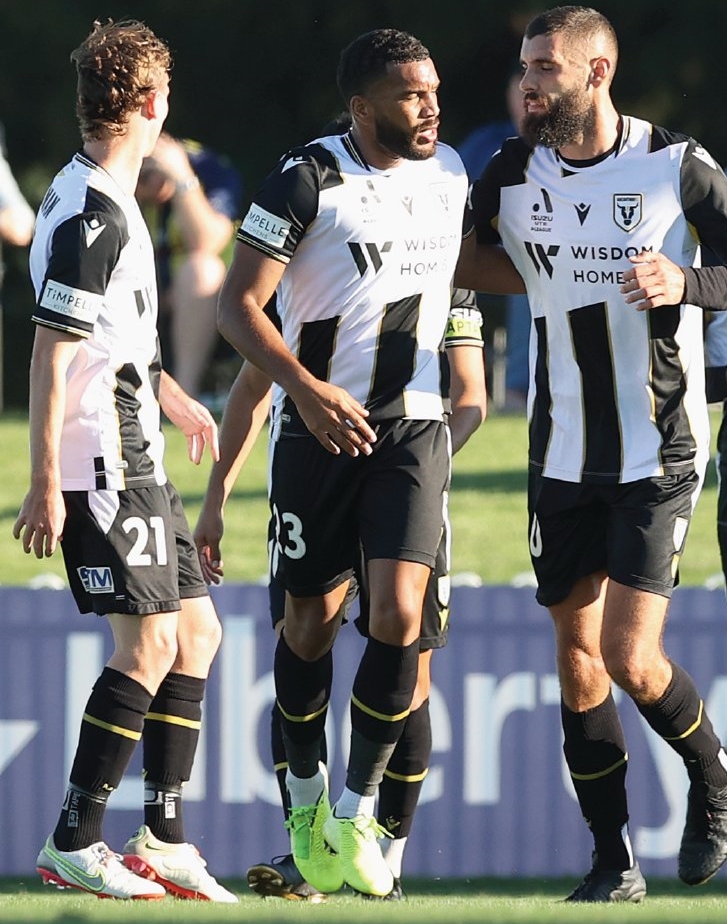 Macarthur FC could be in danger of missing the finals after their disappointing 4-2 loss to the Mariners last night in Mudgee.
They are still in fourth place, but they could be heading down the ladder unless they find some consistency just weeks out from the pointy end of the season.
Last night there was no energy from them, and while they were missing some of their stars it should not be an excuse for such a lack of effort.
They were very lucky they did not concede another four goals last night.
The Mudgee locals might have enjoyed an entertaining game of football, but not so the Bulls coaching staff.
Head coach Ante Milicic, seeing the lethargic performance of his side in the first 30 minutes, took the bull by the horns, so to speak, and made three changes.
The Bulls had conceded a goal five minutes earlier, but did not seem to respond, so the coach takes Moudi Najjar off and replaces him with Liam Rose.
Then in quick succession, Aleksandar Jovanovic also walks off the field and his place taken by Aleksandar Susnjar.
But wait, there's more, as young gun Charlie M'Mombwa is also hooked and replaced with Jake Hollman.
The commentators on Paramount are perplexed with so many changes so early in the game, but when the Bulls lift the tempo just before half time and equalise through Adrian Mariappa it appears that Milicic's changes may just be working.
Unfortunately, that is not the case when the teams return for the second half because the Mariners again dominate and before you can say goal they have taken the lead.
Nine minutes later the Bulls concede another goal, and at 3-1 down it looks like a rout is on the cards.
A combination of luck and some desperate defence keep out the Mariners, but 82 minutes in another goal makes it 4-1 to the Central Coast side.
But just as you think the Bulls will now capitulate and concede a couple more goals, the opposite happens.
They start to dominate and create chances and it's just a matter of time before they score.
Which is what they do three minutes before full time, thanks to a nice header from Lachie Rose.
The possession brings centre forward Apostolos Giannou into the thick of the action for the first time and he almost makes it 4-3 on a couple of occasions.
But thanks to some heroics from their goalie, the Mariners hold firm and at full time they celebrate their 4-2 victory.
As for the Bulls they will have some soul searching to do, especially on the massive turnaround in form.
A week earlier they were brilliant at Campbelltown against the Wanderers, winning 3-1.
They are back there this Saturday night when they will host competition leaders Melbourne City, so they will need to get their mojo back as soon as possible.