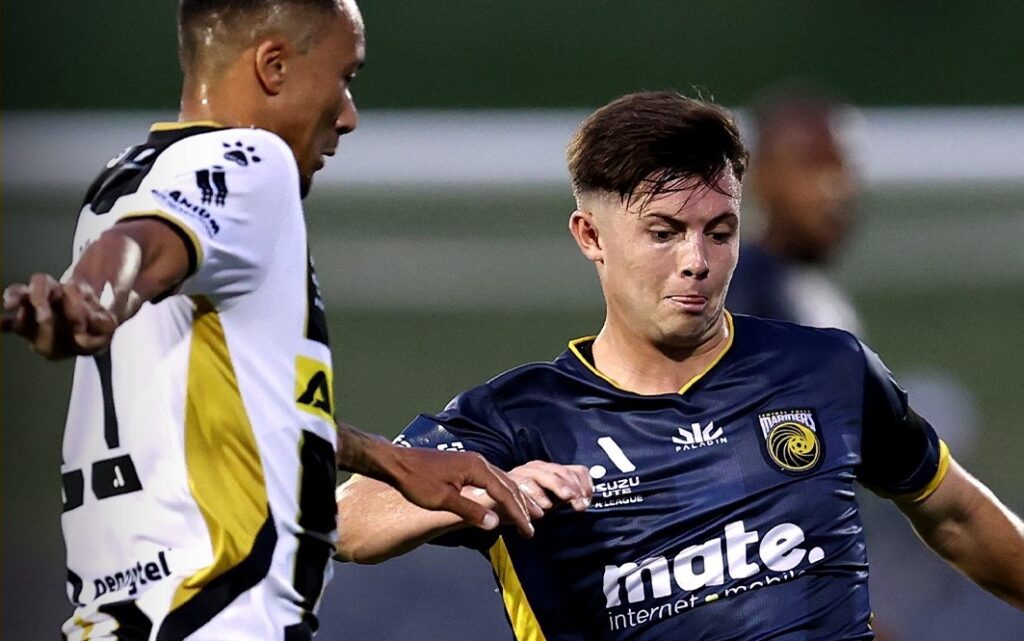 A decent crowd, a highly entertaining football match, plus one or two controversial decisions were the highlights of last night's match between Macarthur FC and the Central Coast Mariners.
The one thing it didn't have was the right result, with the Mariners getting on the bus to return home with the three premiership points in their back pockets.
Two goals in the first half, which was marked by another ordinary performance from the Bulls, were enough for the Mariners to win the match.
The Bulls came to life in the second half and were able to pull one goal back 10 minutes in, but that was as good as it got for Dwight Yorke's men.
Yes, they could have scored two or three more goals, but the visitors were also guilty on that front, so the 2-1 final scoreline was a fair reflection of how the match panned out at Campbelltown Stadium.
It also means that the Mariners really do like coming to Campbelltown because this was their third A-League victory from as many games.
Each time they have scored two goals in pocketing the three points.
As well as another sluggish start, coach Dwight Yorke will be concerned with his right hand defence, which was guilty of ball watching in both Mariners goals.
Central defender Tomislav Uskok miskicked the ball in trying to clear it and the Mariners pounced to make it 1-0 just four minutes into the clash.
More sloppy defending from the Bulls in the 26th minute allowed the visitors to make it 2-0, the half time score.
The introduction of Daniel Arzani at the start of the second half energised the Bulls attack and it wasn't long before they opened their account.
In the 56th minute Arzani chipped a corner kick into space and from point blank range defender Matt Millar smashed the ball into the back of the net.
For the next half an hour the Bulls dominated the game but could not find that last touch for an equaliser.
Before the match, Yorke spoke about his side being a work in progress, and he was spot on.
There are good signs, but also lots of improvement if the Bulls are to make an impact in this season's A-League premiership.
For their next game in Round 13 the Bulls jet off to South Australia to take on Adelaide United next Friday, January 20.