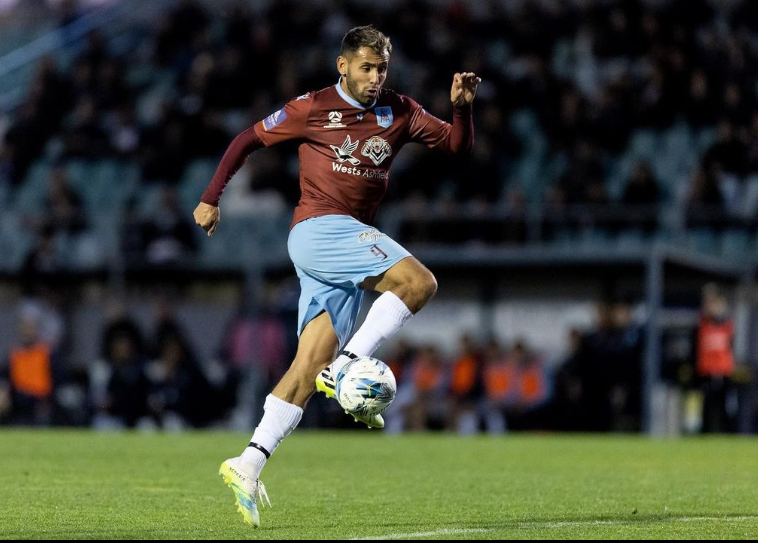 Will new recruit Jason Romero get a slice of the action – that's probably the biggest question for Bulls fans as Macarthur FC prepare to host Brisbane Roar this Sunday at Campbelltown.
Head coach Mile Sterjovski obviously rates him, otherwise Romero wouldn't have been poached from NPL NSW during the week.
After a string of ordinary performances, especially in defence, competition points are at a premium for the Bulls.
But our tip is that if he is fit Romero will get a few minutes of game time.
And, hopefully for Bulls fans, bring his goal scoring mojo across from the NPL, where the 28 year old Californian striker has found the back of the net four times in just three games.
Romero, who has been in the NPL for two seasons, caught the eye of Sterjovski and impressed in a trial to earn a contract for the remainder of the A-League season as a Bull.

"I have watched him play over the last couple of years in the NPL and he's been a very dangerous and prolific goal scorer," Sterjovski said.
"We hope that he can add some firepower to our attack."
Before moving to Australia in 2021, Romero enjoyed stints in Sweden, after starting his football career in his homeland with FC Tucson.
"I am really thankful for the opportunity that the Bulls and Mile have given me to have a crack at the A-League,'' he said.
"It's been a lifelong dream of mine to play top tier football," Romero said.
"I am really looking forward to joining the squad and helping the Bulls reach the finals.
"I want to give everything I have to this club."
After their 4-0 loss to the Wanderers last round, the Bulls will be more than keen to return to the winners' list.
Roar are below the Bulls on the ladder, having one point less than Macarthur FC.
In other club news, the Bulls FC Academy team is yet to win a game after four rounds in the NPL NSW competition.
The Bulls had to settle for a 1-1 draw when they hosted the Wollongong Wolves last weekend.