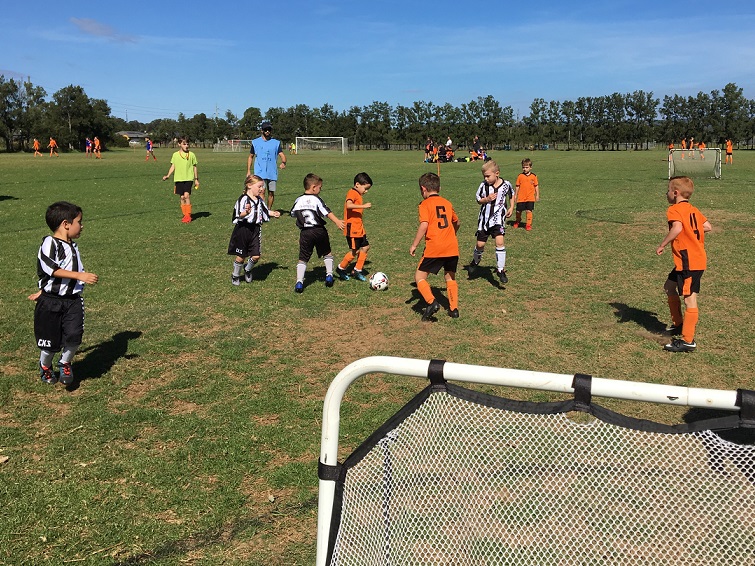 Local junior footballers look set to meet their heroes and become champions of the inaugural Bulls Cup at Emerald Hills Reserve in April.
Macarthur FC will host the small-sided football tournament for under-9s to under-13s, for both boys and girls.
The tournament will see teams graded and assessed against a Bulls playing style by Macarthur FC technical staff instead of claiming points for winning.
The team in each age division with the highest graded score at the end of the two-day tournament will be crowned the winner.
Macarthur FC technical director Joe Haywood says the tournament allowed local footballers to play a positive style of football in front of a range of Macarthur FC coaches.
"Players can expect a fun and positive tournament where teams are allowed to play football and not necessarily just go for the win," Mr Haywood said.
"Teams are encouraged to be brave and try to master the key moments like first touch, striking the ball, body positioning, skills, dribbling. Coaches are also assessed and there will be a trophy for the best overall coach at the event.
"Individual players will also be assessed against a set criteria. These scores will be placed into the team's overall score, so effectively the team with the best individual players who work well as a team will win the Cup."
Mayor of Camden, Cr Theresa Fedeli, said the Cup was a chance for young people to get up close and personal with their football heroes.
"Macarthur FC has been a breath of fresh air in the local area and they have already started to out our area on the map with some fantastic performances in the A-League," Cr Fedeli said.
"It is fantastic to have the club already involved in grassroots football and touch base with our junior teams.
"I look forward to seeing the kids having a ball on the field during their school holidays as well as meeting the players."
The Bulls Cup will be broken up into different age divisions:
U9/10s & U10/11s featuring in seven-a-side tournament on April 12-13.
U11/12 & U12/13 featuring in nine-a-side tournament on April 14-15.
For more information and to register your team, go to www.macarthurfc.com.au/news/macarthur-fc-launch-inaugural-bulls-cup