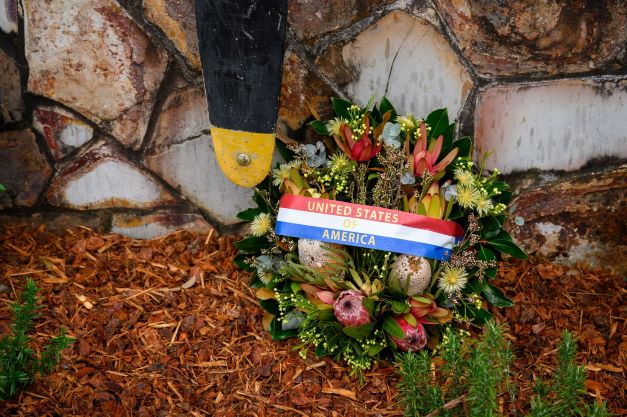 On June 8, 1942, Lieutenant George Cantello, a member of the US Army Air Force, responded to news of a Japanese submarine attack on Sydney Harbour by getting on a fighter plane.
But shortly after taking off from Bankstown Aerodrome, Lieutenant Cantello's plane crashed in nearby Hammondville, making him the only American serviceman to lose his life on Australian soil during World War II.
The crash site in Hammondville was close to the family home of John Jewell, who was just four years old at the time.
But as he got older and heard the story, John Jewell researched and uncovered the name of the pilot on that ill-fated mission, eventually memorialising the tragic story of this brave American military man.
The late John Jewell's a lifelong effort to ensure this story of sacrifice was not lost has now been commemorated with a plaque unveiling ceremony.
Appropriately, it was held at Lieutenant Cantello Reserve, Hammondville.
The commemoration, which was organised by Liverpool Council, followed the 80th anniversary of the death of Lieutenant Cantello in June.
Mr Jewell's other contributions were also celebrated on the day, including his strong advocacy for the City of Liverpool and involvement in the District Historical Society.
He oversaw the introduction of the Moorebank Men's Shed (now merged with the Liverpool Men's Shed to form the Liverpool District Men's Shed), where he also served as president, encouraging men to chat in support of their mental health.
The plaque unveiling for the late John Jewell at Lieutenant Cantello Reserve, Hammondville
Wreaths were laid to honour the 80th anniversary of the death of Lieutenant George Cantello on June 8, 1942.