Home owners are embracing a free trees program, which is transforming the nature strips in Campbelltown suburbs and helping reduce urban heat at the same time.
The street trees scheme is proving hugely popular, with more than 100 requests a week to Campbelltown Council from residents wanting to get a tree planted on the council strip in front of their house.
The council selects from a range of trees, free of charge as part of its planting program, including blueberry ash, water gum, crepe myrtle and bottlebrush.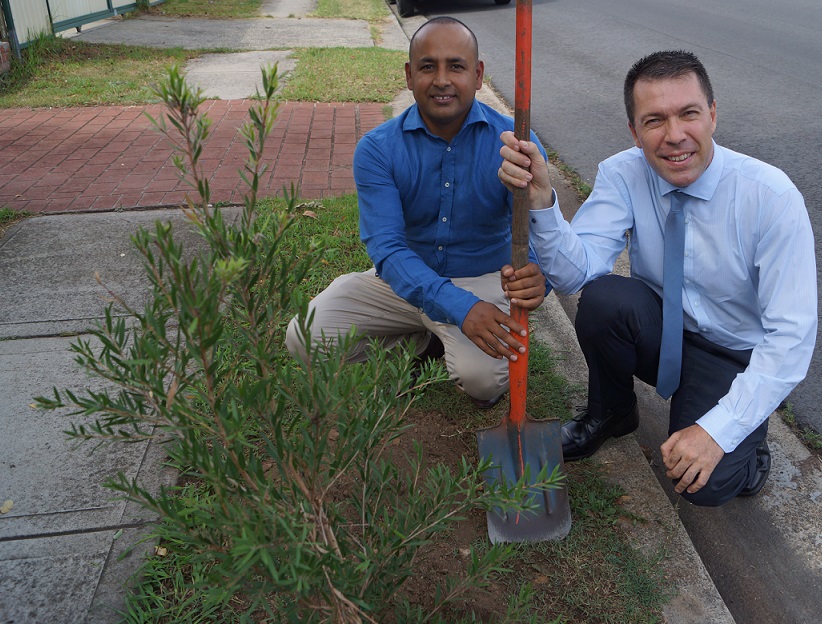 "We understand that synthetic, constructed surfaces such as roads and footpaths can create an urban heat island effect that can cause temperature increases across a suburb or town," says Mayor George Brticevic.
"By planting more trees along our streets we can help to cool the climate and improve the comfort of residents and reduce the environmental impact of our urban areas," Cr Brticevic said.
"This initiative supports our proactive approach toward enhancing our natural environment across the city and has a range of social and environmental benefits," he said.
Residents can request to have a tree planted by calling council's customer service on 4645 4000 or by emailing council@campbelltown.nsw.gov.au or phone 02 4645 4000.
In consultation with the resident, Campbelltown Council will consider critical factors such as selection of tree species, location of nearby services, existing successful species in the street and adequate space for the chosen tree.
For more information go to www.campbelltown.nsw.gov.au