WHAT started out as a coup for the little chamber of commerce that could has now become bigger than Ben Hur. Ingleburn chamber of commerce secured the transport minister, Gladys Berejiklian, for their November meeting, where she could give a talk on all the transport changes in the south west. But now the November function has been moved to bigger premises at Wests Leagues club at Leumeah, which can accommodate 260 people, and two other chambers of commerce have become involved with it. Both Liverpool and Campbelltown chambers of commerce will be part of the day, but wait, there's more. Apparently when the veteran Campbelltown Council general manager Paul Tosi heard about the impending Berejikialn gig he was very  excited about it and immediately offered council's involvement,  and who could blame him.
And while on our business people and the chambers of commerce, the South West Voice is pleased to report that our efforts to connect with them all have borne fruit, with Ingleburn, Campbelltown, Narellan and Camden chambers getting on board. We are still waiting to hear from Liverpool, but we are confident that's not too far away. We will keep you posted.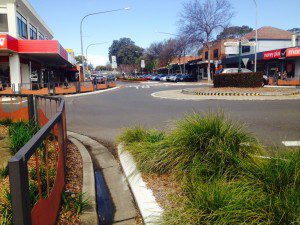 The locals are keeping it to themselves and who can blame them, but I am loyal to the ones who are loyal to me and I share things with them. I discovered a brilliant Vietnamese restaurant, DJ Restaurant – Vietnamese Pho in Oxford Road, Ingleburn today, Friday, September 5, and I want my readers to share in my good luck. Well, it was not good luck, there was a bit of good management involved. It's where Ingleburn chamber of commerce director, Phil Occhiuto, an old business associates took me for our luncheon meeting. Thank you, Phil, and thank you Jasmine, that's Jasmine as in the J in the restaurant name. I got a feeling the D may be the first letter of Jasmine's husband's name. Said husband runs the very popular butcher not far away from Jasmine's eatery. But back to the food, oh boy. I think I know my Vietnamese, and this was delicious. Add the great service from Jasmine, who also gave me tips on how I should eat what we ordered and what sauces went with what and this is one place you must visit if you like Vietnamese tucker. DJ is on the left hand side of Oxford Road, pictured, not far from the post office if you are walking or driving away from the station.
Talking about successful new things, the inaugural corporate clash in the Cube at Campbelltown Catholic Club last Saturday is definitely worth a mention. This blockbuster idea was hatched by two Macarthur businessmen many years ago over countless cups of tea. The idea – a chance to smack your lawyer or accountant – hmmm – that should sell. Mark Scarce from Camden Hire and Grant Butterfield of Marsdens Law Group were the pair who came up with the idea of 14 boxers, who in their spare time also work in the Macarthur area, slog it out in the ring, all in support of the Cure Brain Cancer Foundation and Camden Rotary. The Cube sold out for the five hour boxing gig and such is the fervour that has been created by the first event they are starting to sell tickets to next year's follow up. If you would like more information contact Allison James at Marsdens Law Group via email ajames@marsdens.net.au or phone 4626 5077.