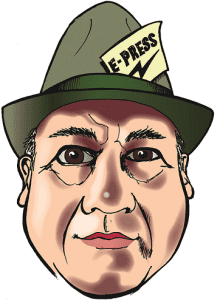 Gird your loins, my friends, it's going to be a bit of a rough ride in 2015, starting with the NSW state election on March 28.
It may end up not being as exciting as this Saturday's Queensland poll, but that's the banana benders for you, beautiful one day, very confused politically the next. And for God's sake don't ask them what's the GST rate is.
In Liverpool it will be fascinating to see if Councillor Mazhar Hadid can do the impossible and beat Labor's Paul Lynch, in parliament since 1994.
Politics aside, people with common sense would agree that Hadid would do more in four years for Liverpool than Lynch has done in 21 years.
But that doesn't mean the Libs will win Liverpool. At a time when the polls are showing Labor returning to favour with the electorate after the mauling of 2011, it is hard to see Hadid getting enough of a swing to wrest the seat from the Labor veteran.
Such is life.
Down south in Campbelltown it is the other way around, with the first term Liberal Bryan Doyle fighting hard to avoid being a one term MP by beating his nuggety ALP challenger Greg Warren.
This one will be too close to call, but whether change occurs or not it will be good for Campbelltown because it will confirm that it is now a swinging seat.
Liverpool, take note.
There's not much to say about the seat of Macquarie Fields at this stage because the Libs are yet to announce a candidate or even if they will field one.
Labor has chosen the Campbelltown councillor Anoulack Chanthivong to replace the retiring Andrew McDonald.
I saw Andrew at the Liverpool Australia Day celebrations and he looks very relaxed. Terrific in fact. He told me he was very much looking forward to life after politics.
A good bloke and an old world gentleman, I will miss working with him.
Over in Camden, Chris Patterson, who won the seat in 2011 from another good bloke, Geoff Corrigan, is being challenged by Cindy Cagney, who will be flying the Labor flag. Chris has got a fairly safe margin and it's hard to see him losing after just one term. If Labor had brought back Corrigan, and I heard some attempts were made, they may have had a chance.
And finally, Menai, which will be now known as Holsworthy, and where Labor has preselected Charishma Kaliyanda to challenged another first termer, the Liberals' popular Melanie Gibbons. This is probably going to be the tightest contest of March 28, for a number of reasons, including the boundary changes. One thing is for sure, Gibbons won't go down without a fight.
COUNCIL meetings resume this week, with Liverpool first cab off the rank next Wednesday, February 4 from 6pm. Campbelltown's first scheduled meeting is 7pm on Tuesday, February 17.
While there are no council elections this year – they are due in 2016 – but it will be a critical year for both areas.
Liverpool as everyone now knows is run by a very ambitious alliance of Liberals and independents and it will be the place to watch not just in the south west region but across the Sydney metropolitan area.
The thing with Liverpool is that it knows what it wants and it has set out to get it. It has a massive multicultural face and is using that as a springboard for any initiatives, from its night markets to Australia Day ceremonies.
It is exciting, no doubt about it and if it all comes off, look out Parramatta – Liverpool wants your crown.
I have been saying for more than 30 years that Liverpool needs to harness its potential, so it's good to see that finally someone is trying.
In Campbelltown, the current mayor, Paul Lake, who will vacate the chair in September, possibly for the Liberal councilor Paul Hawker, certainly talks the talk.
Another good bloke, Lake, who has immense pride in his beloved Campbelltown, talks about the "sporting capital of the south west'' and our great way of life.
All true, but I wonder if Campbelltown has really thought about what it wants to be, considering its distance from Sydney.
There are mixed messages all over the place, so maybe this year our civic leaders should put their thinking caps on and come up with a realistic vision about what we want to be.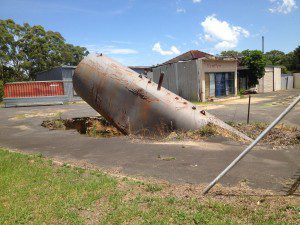 Moment in Macarthur: every time I drive past the closed down Kentlyn service station on Georges River Road the petrol tank sticking out of the ground always makes me think of rockets or a UFO that crashed to Earth. Hey, each to their own imagination if you don't mind. The old servo closed down a few years ago and is now fenced off but the petrol tank has become a bit of a landmark in Campbelltown. Not exactly a tourist attraction but it does stick out, literally and metaphorically speaking.
OK, that's it for my first column of 2015, looking forward to a great year, and I hope you will join the ride via the South West Voice.