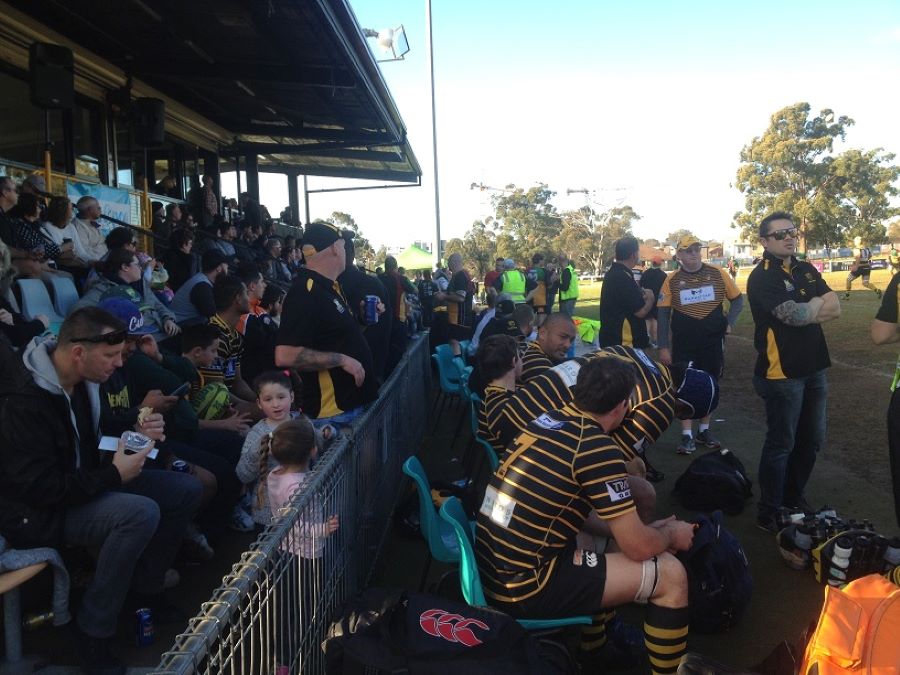 After a narrow loss to Shamrocks last weekend, the Campbelltown Harlequins will be keen to get their season back on track with victory over cross town rivals Camden Rams this Saturday.
Harlequins went down 19-17 to the Shamrocks in an away match.
They could have easily stolen the match but for a poor first half showing.
In the second stanza the Harlequins dominated, with winger Onisimoemosi Rokotuinasau setting the tone of the half with a strong run down the touchline in which he beat four defenders to score.
Power running from giant Campbelltown number eight Laitia Tuitatava troubled the smaller forwards in the Shamrocks pack.
Tuitatava's impact on the game bore fruit at the midway mark of the half when he powered his way down the eastern side touchline to score.
With the conversion by fullback Robbie Labalaba the Quinnies found themselves within two points of the lead at 19-17 down.
But the home side, who are running third on the ladder, hung on to collect the two premiership points.
It left Campbelltown having a lot of catching up to do in this season's Illawarra District Rugby Union premiership.
Which is why the Quinnies won't be in any mood to lose to Camden despite what will be a carnival atmosphere at Campbelltown Showground for the traditional Back to Campbelltown day.
The Rams are having a poor season and sit at the bottom of the ladder, but Campbelltown won't go in the traditional match with any sense of complacency.
In any case, Harlequins need to get a move on and start stringing some wins together if they want to play finals rugby this season.
Second grade kicks off at 1:30pm with first grade to follow at 3pm
RESULTS ROUND 6 – FIRST GRADE:
Avondale 45 Defeated Camden 6
Shamrocks 19 Defeated Campbelltown Harlequins 17
Kiama 42 Defeated University 17
Shoalhaven 47 Defeated Bowral 5
Tech Waratahs Defeated Vikings by forfeit
SECOND GRADE:
Kiama 24 Defeated University 22
Shoalhaven 51 Defeated Bowral 7
Avondale 21 Defeated Camden 12
Campbelltown Harlequins 38 Defeated Shamrocks 19