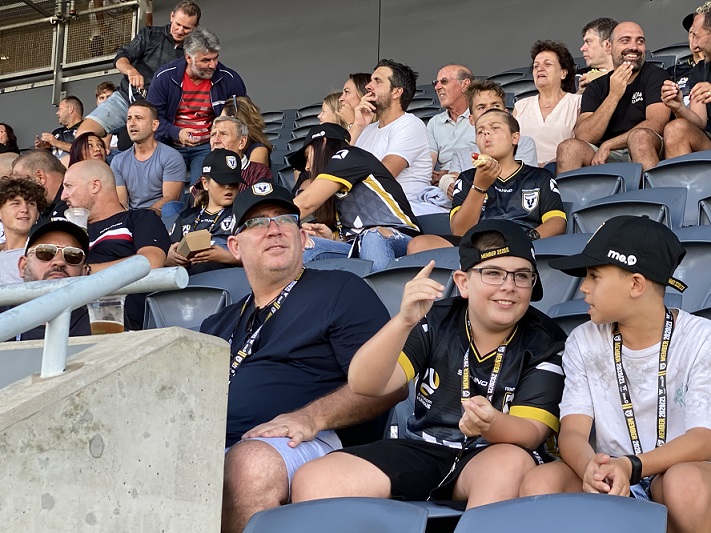 Flicking through sports channels you can't help noticing that in Europe and America the stadiums are still mostly devoid of fans.
Huge soccer games in England and on the continent that would have otherwise attracted 50,000 fans or more, are played in front of stands that have been covered by club banners.
It's a reminder how lucky we are Down Under to enjoy our sports with fans allowed in to watch.
There's a case to be made that without fans they may as well not play at all, but that may be going too far.
Even having cardboard cut outs as fans and recorded fan noise last year made watching the footy surreal and fingers crossed we never see that sort of scenario ever again.
It's been great to watch A-League games along with a few thousand other fans right here in Macarthur when the Bulls play at home at Campbelltown Stadium.
There's just nothing to compare to the palpable excitement of being at the ground for a big game. You just feel like you will be part of the whole thing, part of your team.
Like many of you, over the past few years I've fallen into the habit of staying home to watch the game on TV.
Of course most of us these days have gigantic screens, which is another attraction to staying at home, on top of being able to enjoy a beer and not have to worry about driving home.
But still, there's just something magical about being right next to the crowd when it roars, and you turn to see all these excited faces.
Here are my Top 5 resolutions for watching sport this winter:
Number 1: Go to as many games as possible.
Number 2. Resist the urge to be the first at a league game to yell out, get them onside, ref, after the first set of six.
Number 3. At a Macarthur FC game don't let the VAR process put you to sleep.
Number 4. Remember always that it is only a game, even if you strongly believe your team is getting ripped off by the ref.
Number 5. But if the ref is totally bald, yell as loud as you can: Hey, ref, get your hair out of your eyes! And that goes for any code of footy.