Last week's feature on Campbelltown's Mr AFL, John McLaughlin, was extremely popular with our readers. We would never have known it, but one of those readers must have been AFL boss Gillon McLachlan.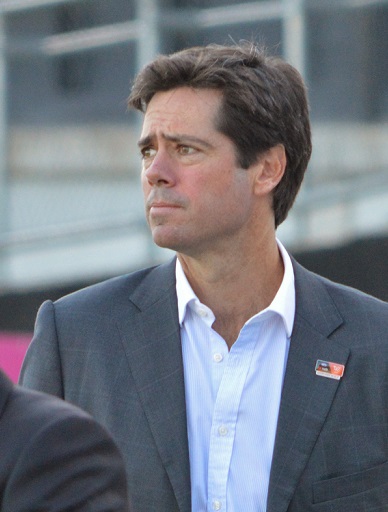 We don't know much about him, but do hear AFL people say he's a very nice human being.
Well, it must be true, because despite being one of the busiest people in the country, Gillon McLachlan sat down and wrote a lovely letter to John McLaughlin this week.
Mr McLaughlin, 77, is doing it tough at the moment as he battles the asbestos disease, mesothelioma.
Can't say too much about what was in the letter, except to say Mr McLachlan, pictured, said some very nice things to John McLaughlin, which hopefully cheered him up.
xxxxx
The two big Macarthur councils recently re-elected their mayors for a further 12 months.
But it's a sign of the times that neither made a splash.
In Campbelltown, Labor's George Brticevic will become the first mayor to serve five years in a row since 1980, the year the late Gordon Fetterplace set the mark.
Veteran Meg Oates, who is on her 33rd year on council, got the nod to be his deputy for the next year.
At Camden, Liberal Mayor Theresa Fedeli and her deputy, the independent councillor Rob Mills, got the green light for an extra year in office.
The extra year is the result of council elections being postponed because of a certain pandemic for 12 months.
The lack of coverage from the rapidly disappearing local print media is another reason the mayoral elections didn't get much publicity.
It didn't help that the councillors met remotely to cast their votes.
As we said, sign of the times.
xxxxx
When Campbelltown Council splashed hundreds of thousands of dollar to change its logo last year, the verdict from the residents was clear.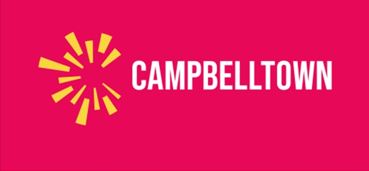 The new logo was a stinker according to hundreds, maybe thousands of locals who went on social media to rubbish the council for wasting their rates.
But obviously people who run awards programs are a different breed, because the rebranding in Campbelltown has just won its second gong.
The silver in the Sydney Design Awards 2020 comes after a merit award in the 2020 Rebrand 100 Winners Showcase – whatever that is.
It doesn't change the fact that there was no need to change the logo in the first place or that the new logo is ridiculous.
xxxxx
Historic Mount Gilead Estate on Appin Road has now been listed on the State Heritage Register.
It was listed on August 28 due to its significance as an early nineteenth century colonial estate (1810-1840) and its importance to the Aboriginal community.
The land is recognised for its picturesque landscape qualities encompassing artificial lakes, artefacts, mature plantings, archaeological deposits and the sandstone mill tower.
Right next to this historic estate is Lendlease's own Gilead land holdings which make up stage one and two of residential development that will see thousands new homes built there.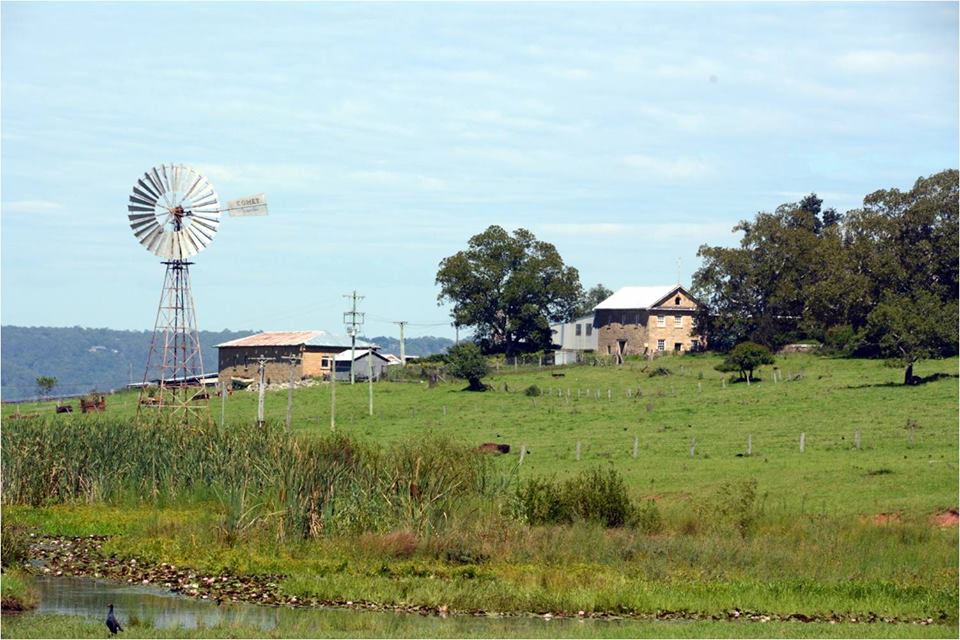 They won't be affected by the heritage listing, but what will be is development of the Figtree Hill precinct.
When Lendlease decides to go ahead with that parcel of land it will be required to consider how the proposal impacts on curtilage and heritage of Mount Gilead Estate next door.
Of course none of these measures will stop the local greenies from whingeing and complaining that not enough is being done to protect the environment and heritage.
xxxxx
It's been almost a week but the tributes to John Fahey keep coming in, and the latest is from the Royal Flying Doctor Service.
Fahey, who passed away at the age of 75 last week, was on the Australia Council of the Royal Flying Doctor Service of Australia from 2003 to 2006 and played a pivotal role in a national governance review and restructure.
Another tribute has come in from the federal Labor member for Macarthur, Dr Mike Freelander.
John Fahey held the seat for the Liberal Party during his time in the federal parliament between 1996 and 2001.
"John was a humble man of enormous achievement; he was revered as a true public servant for the people of Macarthur, the Southern Highlands, Wollondilly and beyond,'' Dr Freelander said.
"His contributions and service have left a lasting legacy on our community, and our nation.''
xxxxx
John Fahey wasn't the only local politician who passed away recently.
Former federal member for Fowler, Ted Grace, passed away in late August.
His successor in the seat, Chris Hayes, paid tribute to Ted Grace, who also served on Fairfield Council.
"Ted Grace was a firm believer in the core values of Labor and in doing what was right for those who lived in his community,'' Mr Hayes told federal parliament.
"Ted was particularly well remembered for his support of multiculturalism and he often spoke avidly about the successes and contributions that migrants made to this great country of ours and in particular of his experience of refugees in Fowler.
"He regularly praised the multicultural community for their role in developing South Western Sydney, an area that continues to be one of the fastest growing regions in this country.''
Well said, Chris.
Ted Grace, RIP.
xxxxx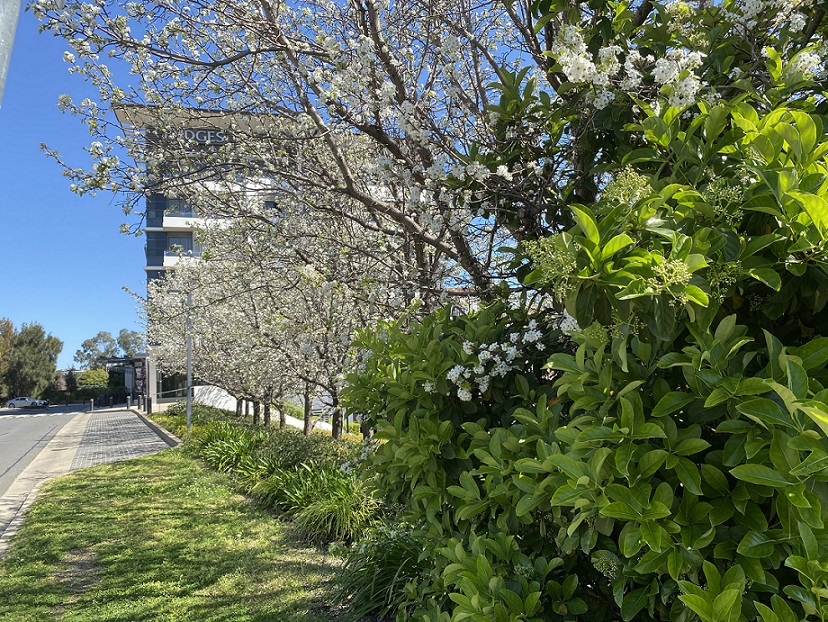 How good does Macarthur look all year round, but particularly in spring – these blooming trees are located between Rydges and Quondong, the historic homestead that's now the home of Campbelltown's tourist information centre.