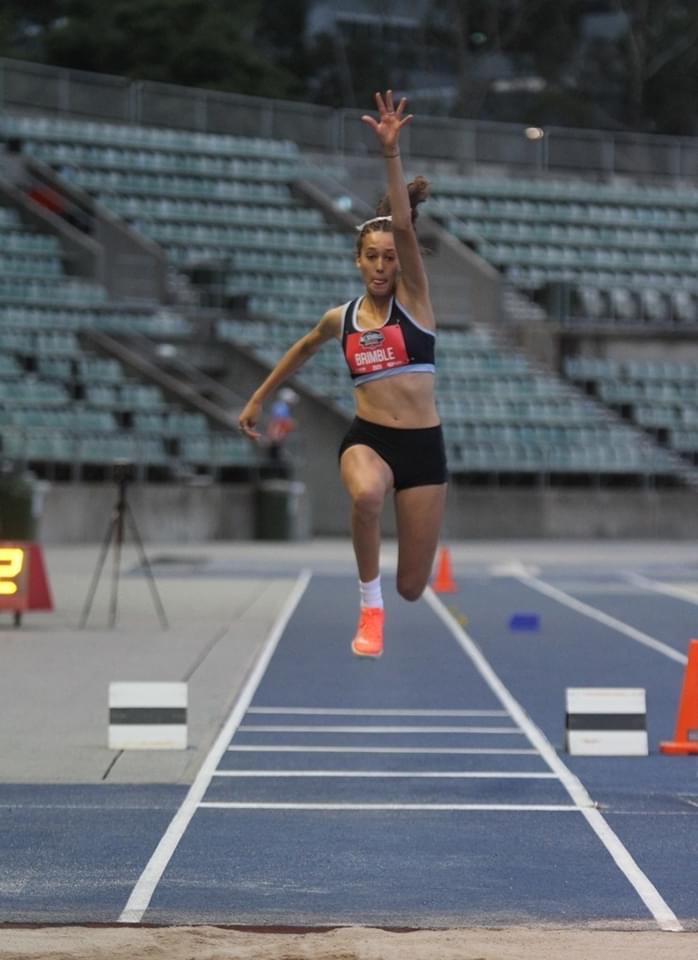 South West Sydney Academy of Sport made a splash at the 2020 NSW All Schools Championships, bringing home a new record and seven medals – four gold, two silver and one bronze.
With a slender calendar of events in 2020, the members of the Wests Future Star program athletes made the most of being back on the track and out on the athletic centre field.
Olympic Park, Homebush was the host venue for the 2020 championships.
Michael King broke the Under 15 record in the 800m with a time of 1:54:92 to take away the win.
King also medalled in the 1500m and the 400m.
Thomas Noakes won the Under 17 pole vault competition with a 3.8m leap just under his personal best for 2020.
Nakeisha Brimble, pictured above, won both her triple jump and long jump events by significant margins with leaps of 12.39m in the triple and 5.58m in the long jump.
Under 15 hammer throw specialist Amelia Morgan claimed a silver medal for South West Sydney Academy with a throw of 47.44m – narrowly missing out on the gold.
Acting sports program manager Daniel Currinckx said the Academy applauded the efforts of all of its Wests Future Stars athletics members.
"Each one represented not only themselves but their families and community with great pride,'' he said.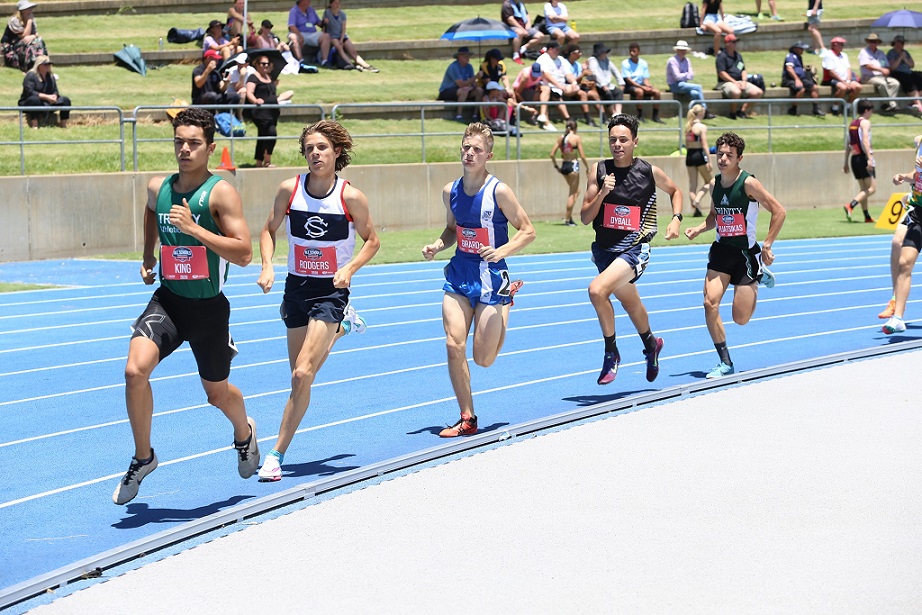 "With seven athletics members in the Future Stars program, there lies a great foundation and cause to investigate the opportunity to incorporate athletics as a full sports program for 2022.
"The region's talent in athletics is growing rapidly, as interest is reignited in the sport in the lead up to another exciting Olympic year ahead.''
For more information on how to become an Academy athlete, or corporate partner contact CEO Gerry Knights 0407 415 847, gerry.knights@swsas.org.au <mailto:gerry.knights@swsas.org.au> or visit www.swsas.org.au <http://www.swsas.org.au>