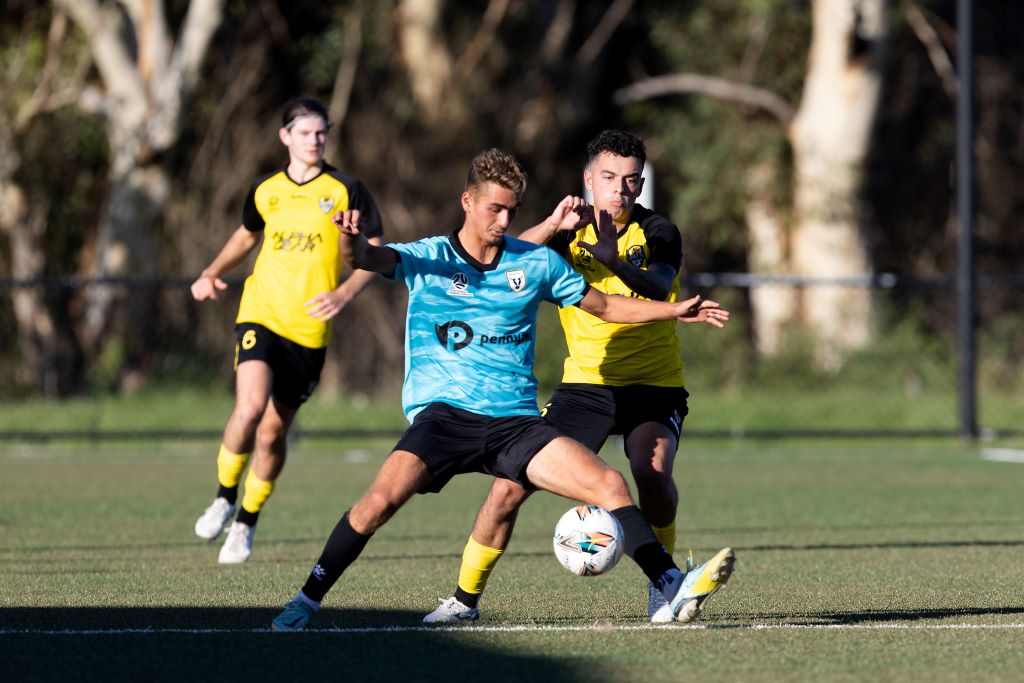 Less than 24 hours after Macarthur FC went down 6-1 in the A-League, their Academy side followed suit with a 2-0 loss in the opening round of the 2023 National Premier Leagues NSW premiership.
Playing away from home, the Bulls Academy went down to Spirit FC in Macquarie Park.
Bulls were on top for most of the first half, but just could not convert any of their attacking raids into goals.
Despite the loss, Bulls FC academy coach Zeljko Kalac was pleased with his side's performance.
"We lost, but look we could've won, we created a lot of chances, but we'll learn from it,'' said the former Socceroo keeper.
"It's been a good week, there's a lot of room for improvement, we have 29 games left and we look forward to next week.''
The hosts took the lead through a Matthew Cahill goal five minutes before half time, and made it 2-0 during injury time in the second stanza, courtesy of Michael Konestabo.
The Bulls found plenty of space down the right, and had one of their best chances 22 minutes in when Ante Krilic found Yona in a wide position,
Yona laid it on for Rhys Youlley, but his shot ended up over the horizontal bar.
Chances became sparser in the second half, despite the fact the tempo was still intact.
Bulls had their best chance 1o minutes into the second half with Yona forcing a diving save before Youlley's follow up was comfortably saved down low.
The game was sealed in injury time with Spirit scoring their second when Cahill got to the left by-line before squaring it to Konestabo, who finished home from close range.
In round two NPL NSW, the Bulls Academy side are back home this Saturday, hosting Central Coast Mariners from 5pm at the Sydney United Sports Centre in Edensor Park.
Photo courtesy of Football NSW.