The 2021 Wollondilly Netball Association season was launched on Saturday at the formal opening of new state of the art courts at Tahmoor sporting complex.
The $2 million courts are part of a major upgrade at the Tahmoor site, which will become a district level sporting complex designed to cater for Wollondilly's growing population.
New athletics fields, cricket nets, driveway and entrance works along with a brand new multi-purpose building are in progress as part of the first stage of the master plan, funded by the Western Sydney City Deals Liveability fund.
Wollondilly mayor Robert Khan joined Federal Member for Hume Angus Taylor and State MP for Wollondilly Nathaniel Smith to do the official opening honours of the netball courts, pictured below with netball representatives..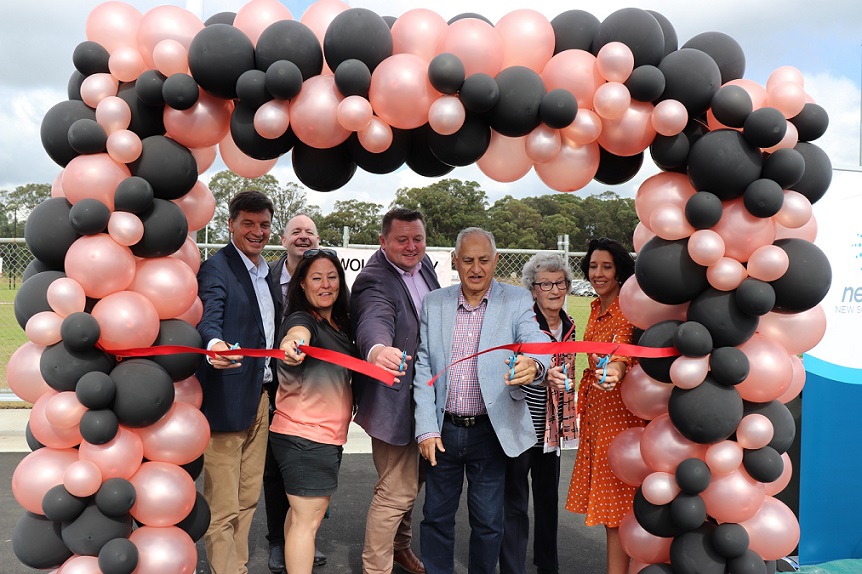 "We have worked with the community to come up with a fantastic master plan for the Tahmoor Sporting Complex to make it a district level facility," said Cr Khan.
"I look forward to seeing the work continue, including the completion of the new athletics fields which will be ready for the start of the Little Athletics season in September."
Mr Taylor said that the new high quality courts signified a move towards a more modern and user-friendly sporting facility at Tahmoor.
"The netball court upgrades will ensure the longevity of the site and meet Wollondilly's expected growth over the next 20 years," he said.
Mr Smith said the new netball courts provided a safe and accessible facility for local netballers.
"Women's sport is on the rise and the NSW Government is committed to assisting its growth at grassroots level," Mr Smith said.
"We are proud to support these upgrades which will assist more women and girls to be healthy and active.
"I wish the Wollondilly netball teams all the best for the 2021 season."
Funding for the new courts was made up of $1 million from the NSW Government, approximately $873,000 from the Federal Government's Local Roads & Community Infrastructure Program and $127,000 contributed by Wollondilly Council.
Minister for Sport Geoff Lee said the NSW Government was delivering on its promise to improve the quality and quantity of sports infrastructure in the Macarthur region.
"The new netball courts will encourage participation and improve health and wellbeing across the Macarthur community," he said.