This Thursday, Wests Group Macarthur staff will be "wired up'' for a good cause.
Wests Group Macarthur have partnered with local charity Mentoring Men and the 25twozero movement to help deliver services for men in crisis.
As part of the partnership, Wests and staff rostered on the day will hold their own 25twozero challenge for this Thursday.
Staff will be tracked using smart watches and Wests pedometers which will be pooled cumulatively to establish if the goal has been achieved.
Staff across all venues including Wests League Club, Country Club Gledswood Hills, Lakeside Golf Club Camden and Wests Tennis Club will go head-to-head with a venue step goal of 250,000 each or one million+ plus steps across the group.
On hitting the goal, Wests Group Macarthur will donate $5,000 to Mentoring Men for the provision of free life mentoring services for men in the community.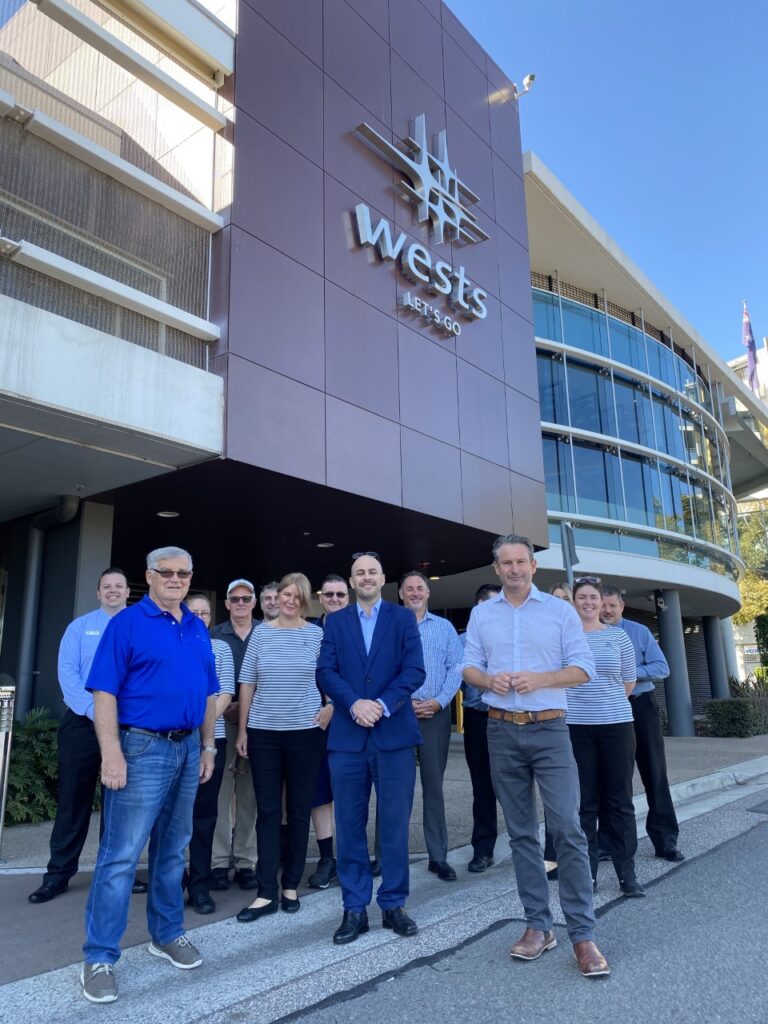 The 25twozero initiative has been established by Shay Hare, a mentor with Mentoring Men who was moved to take action after the suicide of a colleague.
Shay named the movement 25twozero in honour of the 2502 men lost to suicide each year.
"The 25twozero movement offers opportunities for everyone to participate by selecting an exercise with a target variation around the number 2520 and raise funds from their friends and relatives to help make a difference in reducing male suicide,'' he says.
Wests Group Macarthur, who have highlighted mental health as a key focus of their community engagement activities, are pleased to be able to activate the steps challenge across their venues.
"Our staff are actively engaged in our community activities and highly competitive,'' says Wests Group Macarthur interim CEO Daniel Grady.
"It brings me great pleasure to not only set but to join the Wests 25twozero steps challenge with a collective goal and am confident we will be able to deliver $5,000 towards Mentoring Men's efforts in the region.
"We are also pleased to invite local MP Greg Warren to our challenge as part of our team for the day and encourage everyone in the community to join in by setting their own movement goals for the day or coming in and cheering on our team members.''
Mr Warren says he fully supports the supports the initiative.
"Mental health is a serious issue impacting many members of our community. Anything that raises awareness and reduces the stigma surrounding mental health, is a positive step and a worthwhile cause,'' he said.
The movement also has been welcomed by the CEO of Mentoring Men, Ian Westmoreland.
"Through our free mentoring program, the 25twozero movement will strengthen our ability to address this very real problem,'' he says.
"The monies raised will help us to train more mentors in the South Western Sydney area which sadly has one of the highest suicide rates in NSW.''
Mentoring Men program manager for South Western Sydney, Angela Guestrau has been working with local organisations from Bankstown to Bowral to encourage men to step forward and ask for a mentor to help them work through life's challenges.
"Our role is to support men in their life journey and also find new mentors in the area so that mentoring can take place in a convenient location,'' says Ms Guestrau.
"The launch of the 25twozero movement shines the spotlight on the way men talk about their mental health, and its physical exercise theme is such a positive way to contribute.''
To register and find out more how you can get involved, visit https://www.25twozero.org.au/
For more information on Wests Group Macarthur community support endeavours please visit www.westslc.com.au/community.