Wallacia residents say the last thing their flood prone township needs is a massive necropolis.
A development application for a 775,000 interment cemetery and crematorium in Wallacia was lodged with Liverpool Council.
President of the Wallacia Progress Association, Jane McLuckie, who is opposed to the development, highlighted flooding as a major concern for the community.
"Wallacia has flooded two years consecutively and all roads have been cut by flood waters including Blaxland Crossing Bridge at Wallacia up to Silverdale,'' she says.
"Wallacia residents do not need a necropolis of cemeteries, we already have our share.
"Wallacia is one of Australia's worst flood prone areas and is a low flood island.''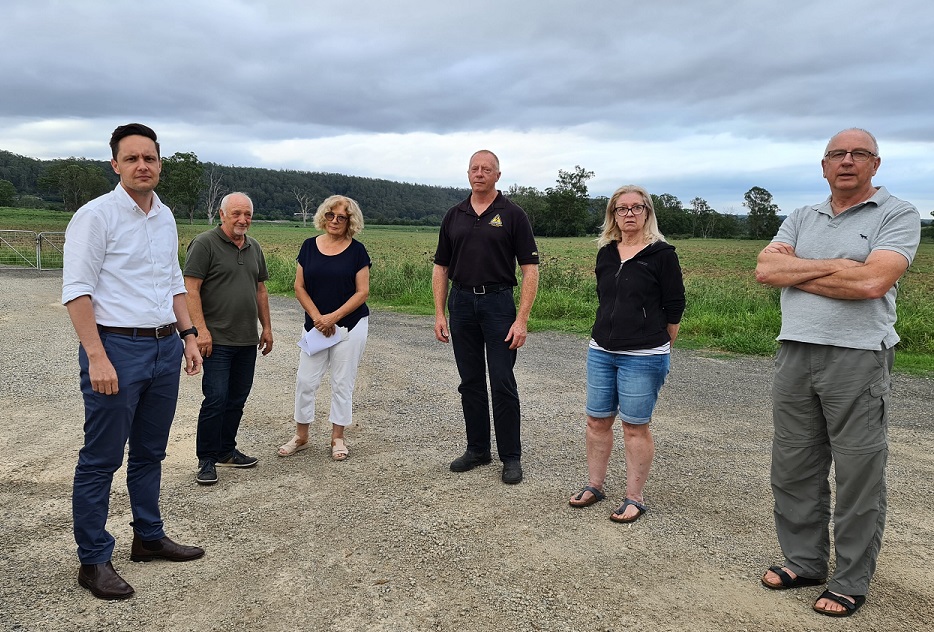 Liverpool Councillor Nathan Hagarty, pictured with Wallacia locals, is calling on the State Government to heed the call of locals and to approve a prohibition on cemeteries and crematorium.
At its May Council meeting, Liverpool Council endorsed a planning proposal that seeks to prohibit cemeteries and crematoria in Wallacia.
The planning proposal follows a notice of motion from Councillor Hagarty in February this year requesting the change and opposing the development application for cemetery and crematorium in Wallacia.
"Several cemeteries and crematorium have already been approved for the area, enough is enough,'' says Cr Hagarty.
"The western suburbs are sick and tired of being treated like a dumping ground for the State Government's poor planning.
"A development of any kind on this scale in this part of the world is inappropriate and unwanted,'' he said.
The proposal will be forwarded to the Department of Planning, Industry and Environment for determination.