Campbelltown Hospital's paediatric allied health department this week received thousands of dollars worth of new walker equipment that will help kids in hospital.
The donation from residential developer Dahua included a rollator frame, pick-up frame, forearm support frame and a Leckey Stander.
The equipment will be used to assist children after surgery or children requiring ongoing support to complete basic function such as sitting with family members at the dinner table.
"Children are at their most vulnerable when in hospital and we were pleased to assist with new equipment that would benefit their therapy in hospital and assist with their mobility post-surgery," said Paddy O'Donoghue from Dahua Group.
"Kids of Macarthur Health Foundation has provided invaluable support to 12 paediatric units in Campbelltown and Camden hospitals for 20 years and deserve support such as ours.''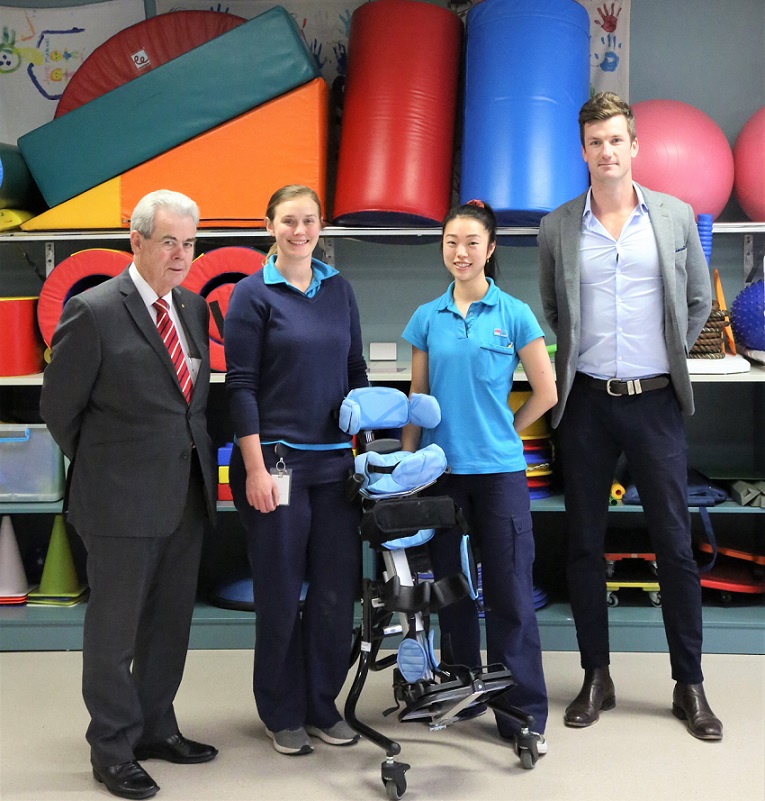 Denise McGrath, CEO of Kids of Macarthur Health Foundation, thanked Dahua for their contribution.
"We are very grateful for the community's support and from companies such as Dahua Group who donate thousands of dollars to help Macarthur children,'' she said.
"The foundation has celebrated their 20th anniversary this year, and we proud to announce we have raised more than $10 million in that time to help our sick kids in Campbelltown and Camden hospitals.''
In the past 12 months alone Kids of Macarthur Health Foundation has raised funds to purchase a portable ultrasound machine, a skyplate to xray babies, a giraffe humid crib, REAL Ti training tools for doctors, a humidifier, a cough assist, two shuttle discovery mobility systems, blankets for jaundice babies, a cubby house for play therapy, a mothers lactating room, waiting room activity panels and play therapy garden enhancements.