It was thumbs up from everyone when the Victress Connection, a new group for women in business in the Macarthur region, held its first function last week.
More than 100 of Macarthur's leading businesswomen attended the Victress Connection inaugural breakfast at Rydges Campbelltown.
Among them was Katie Palmer, chief financial officer of Nepean Mining and Transport, who said afterwards: "Wow, Victress Connection – more than 100 in attendance for your inaugural breakfast – you must be proud.
"Your choice of speaker [motivational expert Nikki Heald] was exceptional.
"Nikki captured the attention of the audience who left the room inspired to go and refresh our personal brand,'' Ms Palmer said.
"I'm excited to be part of this new dynamic group."
Another one to be impressed was local hospitality identity Shefali Pall, of Alkalizer café.
"It was an empowering morning with inspirational women from Macarthur under one roof. Victress Connection is definitely filling the gap by adding value through the great speakers and topics being covered," she said.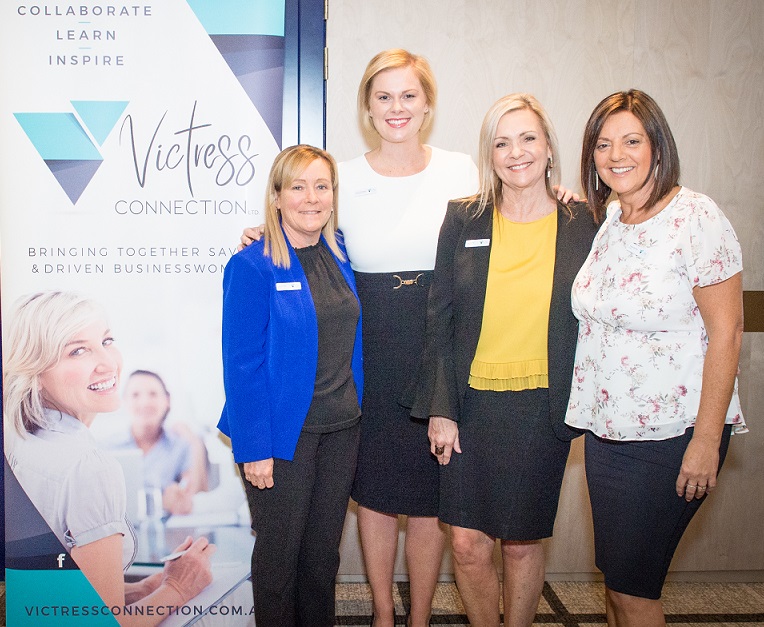 Guest speaker Nikki Heald spoke about "mastering your professional presence''.
Her messages to the women present included:
"People do business with people they like, trust and perceive as being credible.
"Your personal brand incorporates your presence and it needs to demonstrate authenticity.
"People with a strong presence are clear about who they are and utilise their stand out qualities as leverage for success.''
Emma Macfarlane, Victress Connection director and chairwoman, told the breakfast: "Victress is for women with a mindset for success.
"We will bring together all the savvy and driven businesswomen who, with us, call Macarthur home to collaborate and share ideas, learn from the premium speakers we will engage and inspire each other.
"Every woman here can add value to another woman in the room."
She said Victress Connection's vision was to be the premium professional development group in Macarthur, focused on shared development and success and building authentic, lasting relationships.
Victress Connection meets at Rydges on the first Tuesday of the month. If you would like to attend, join or know more, contact the Victress Connection team on info@victressconnection.com.au