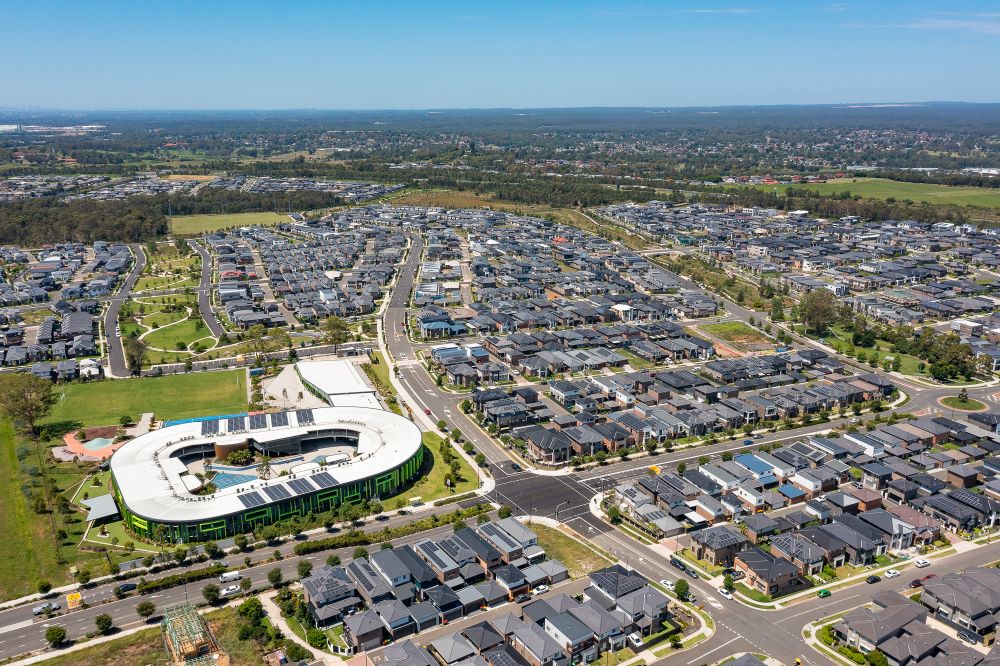 The recently opened traffic lights have brought more safety for children who attend Bardia Public School.
But they were also the final piece of infrastructure of the New Breeze master planned community.
The traffic signals are now operational at the intersection of Macdonald Road and Arthur Allen Drive and the developer, Dahua Group Australia says they complete New Breeze, marketed as the gateway to Bardia.
Spanning 89 hectares, New Breeze comprises over 1200 land allotments to suit a range of housing types for all lifestyles and budgets.
Every lot has been sold and more than 90 percent of dwellings have already been completed.
High quality parks and interactive playgrounds, sports ovals, cycle paths and 40 hectares of open space envelopes the development to create a nature focused green corridor.
"Our team of highly skilled consultants have worked tirelessly to deliver the traffic signals for the New Breeze community,'' says Eric Li, chief executive officer of Dahua.
"Although not required to be delivered for several more years, given the growth in the area we collaborated with Campbelltown City Council and Transport for NSW to bring forward the works.
"The installation of the signals will improve both vehicular and pedestrian traffic movements, but most importantly, assist to protect the safety of children attending the neighboring Bardia Public School.
"Feedback from the school community has been very positive about our forward-thinking approach to delivering this infrastructure early,'' he said.
Yvonne Quinlan, principal of Bardia Public School said the traffic light installation and road calming devices have been welcomed by the school community.
"This is an example of the determination and strong partnership that our school has with its P&C. Our students and wider community will now be able to come to school and return home safely," Ms Quinlan said.
Dahua says New Breeze was founded on three design principles.
The first was connectivity and walkability to surrounding public transport including Edmondson Park train station, Bardia Public School and Ed Square Town Centre.
Delivery of high-quality community facilities and open spaces within a short walk to all homes was another.
The third was introduction of a range of affordable housing options and land parcels to support a growing community.
"Planning a family friendly community was at the core of our decision making throughout the entire project which started in 2015,'' says Mr Li.
"Dahua has delivered its New Breeze vision to create a lifestyle that's accessible and affordable for all residents.
"Our collaborative partnership with Campbelltown City Council over the past seven years played a vital role in helping the business achieve our vision.''