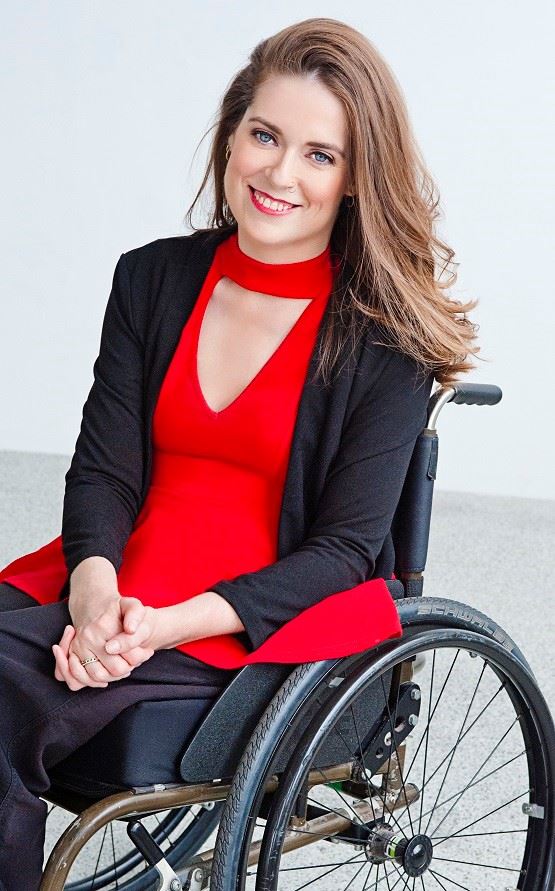 Stacey Copas has created a framework of resilience based on her own experience of overcoming the adversity of becoming a quadriplegic at the age of 12.
She is the author of How to be Resilient, and an international keynote speaker and facilitator on finding the opportunity in change and adversity.
Ms Copas, pictured above, has also worked with large organisations such as Telstra, CSIRO and Holden and has been featured in national media for her insights on resilience in the workplace.
On Wednesday, May 27, this inspiring local resident will be the guest speaker at the Ingleburn chamber monthly meeting.
Due to the current restrictions on events the meeting will be held via video link.
The chamber is currently asking members to send through questions they may have for Ms Copas on the night.
It has also informed members that on June 10 Erin Haddad from Campbelltown Council will be the guest speaker at a live meeting – if possible.
However the chamber is hoping restrictions have been eased to allow at least 20 members to attend that meeting at Ottimo House by that date.
The chamber is asking members to keep the June 10 date open, but the executive will make a final decision towards the end of May.