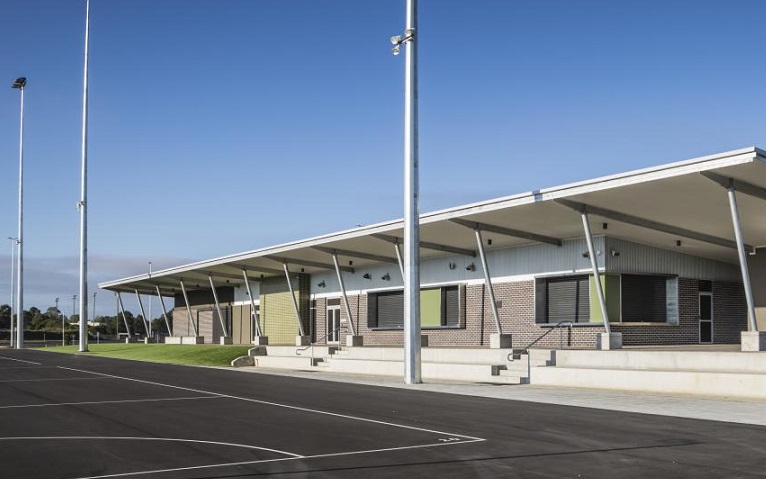 The $19 million stage two work on Narellan sports hub will deliver top shelf facilities such as 14 netball courts with floodlighting, criterion cycling track and an international size rugby league field.
There's lots more and the list includes:
Synthetic athletics track including field and jump facilities, floodlighting, drainage and irrigation;
The existing full-size rugby league field will be reconstructed with new lighting, irrigation and drainage;
Athletics administration and club building;
Additional 1,150 spaces in four new carpark areas and internal access roads;
Road and pedestrian bridges over the existing drainage corridor;
Large turfed area for future multi-purpose use;
Pedestrian and cycle path network;
Major upgrade of the Porrende Street roundabout, including undergrounding of power and landscaping.
Camden Council has accepted the tender lodged by local firm TJ & RF Fordham Pty Ltd to undertake the work, which is expected to be completed by the end of next year.
Funding for the work has come from Western Sydney Infrastructure Program ($2.7 million), Western Sydney Parkland City Liveability Program ($11.3 million) and the Greater Sydney Sports Facility Fund ($5 million).
Mayor of Camden, Cr Theresa Fedeli, says the stage two works will further enhance Narellan sports hub as a state of the art facility for residents and visitors to enjoy.
"We are focused on delivering high quality sport and recreation facilities for our growing community," Cr Fedeli said.
"This is an important step towards making Narellan Sports Hub a destination for sporting competitions in South Western Sydney.
"Once complete, the sports hub will be a popular destination for not only locals but many others across Sydney.
"The facility will be able to host a number of state competitions across many sports, including netball, athletics and rugby league.''
xxxxx
Local cricket clubs and councils are being encouraged to apply for funding for the final round of the NSW ICC Women's T20 World Cup 2020 cricket legacy fund.
"The T20 legacy fund will ensure communities across the state will reap the benefits of hosting a World Cup and I encourage clubs, associations and councils in the Macarthur region to take advantage of this fantastic opportunity," says Camden MP Peter Sidgreaves.
There's $2 million up for grabs; applications are open until August 24. Full details at: https://sport.nsw.gov.au/clubs/grants/t20worldcupfund