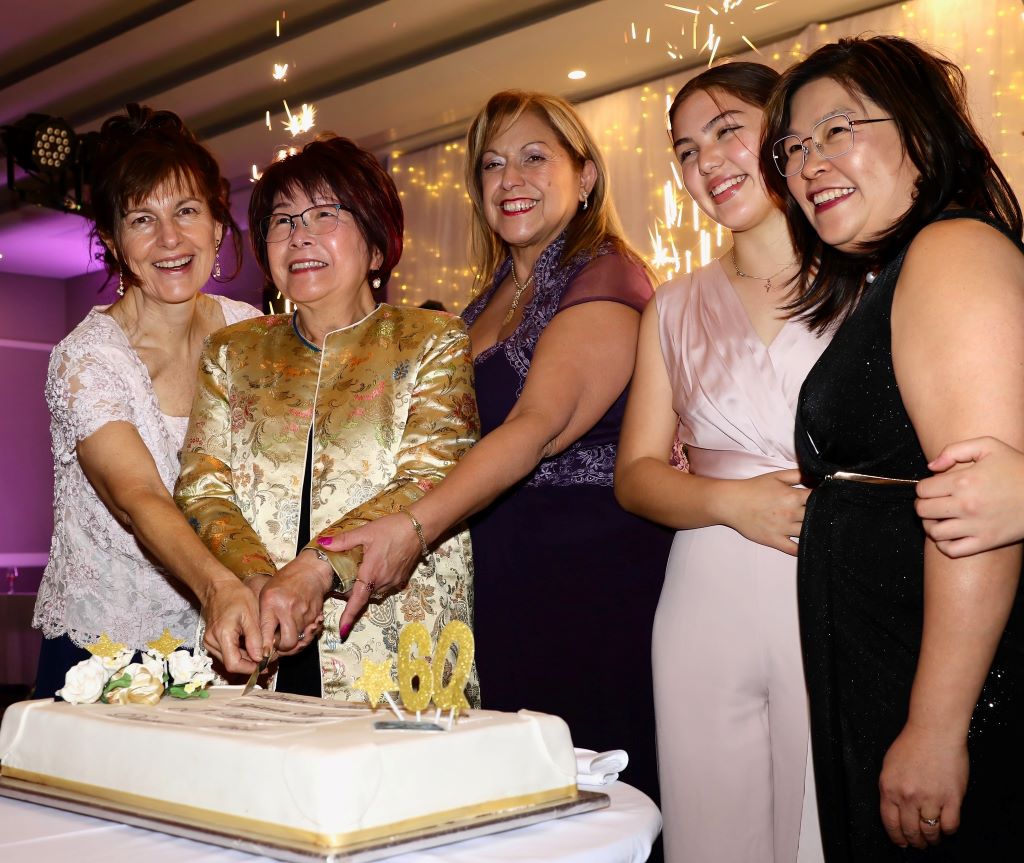 South West Sydney has shown its support for mental health, suicide prevention and outreach services by helping Lifeline Macarthur and Western Sydney raise over $115,000 through its White Gala Dinner and a volunteer-driven 60th Anniversary Diamond Ball.
Around 300 people attended the gala dinner, a white-themed evening, held at Ottimo House, Denham Court, with entertainment by Groove Academy and performers from The Showmasters Co, including Samba Brazil Entertainment.
Speakers included CEO of Lifeline Australia, Colin Seery, Fazila Farhad, president of the Southwest Sydney Tourism Taskforce, and Lifeline Macarthur and Western Sydney CEO Veronica Macdonald, who spoke about the importance of meaningful human connection.
The MC, 7 Network sports reporter Michelle Bishop, interviewed two-time premiership winning NRL player Dale Funikane about his advocacy for mental health (pictured below).
The Diamond Ball, held at Holiday Inn Warwick Farm and celebrating the 60th Anniversary of Lifeline in Australia, was organised by the highly honoured June Young – the Bradman of community volunteers – and well-respected local businesswoman Sue-Lei Hunt-Mingay.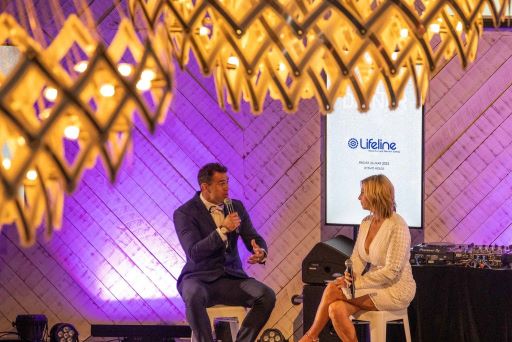 The ball was mced by Tony Hogan and featured musical performances by Claire Abrakmanouv and Akinga.
Tina Rendell-Thornton, chair of Lifeline Macarthur and Western Sydney, said Lifeline was there for people facing their darkest hour.
"In the last year Lifeline Macarthur and Western Sydney has answered over 120,000 calls from people needing someone to talk to,'' she told the audience.
"Through our suicide prevention and outreach services we actively engage people in places that are comfortable and familiar.
"We provide financial counselling services, outreach activities and support to individuals and community groups, access to suicide prevention awareness training, and ongoing support for people who have attempted suicide in the past.
"Through our training courses we provide education to the community, to businesses and to professionals."