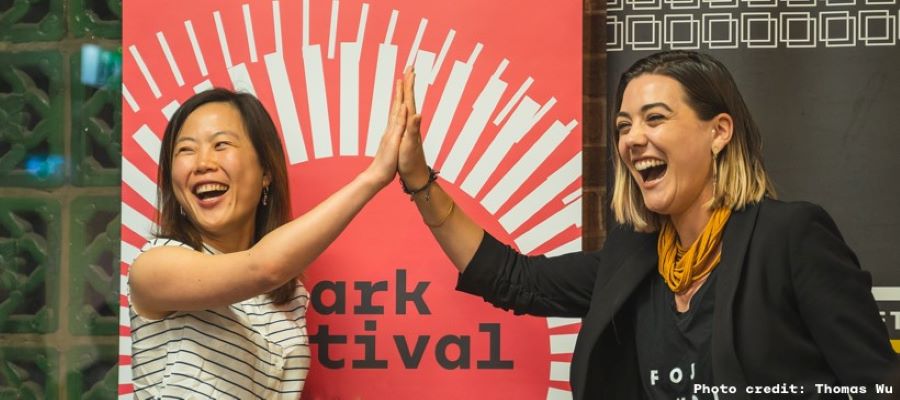 If you are about to start your own small business, the Light the Spark in Your Business event is just what you need before launching.
You will hear from some of the best success stories of our area – surely that's enough of a reason to attend.
Light the Spark in Your Business will be held in the Campbelltown Arts Centre next Thursday, October 20.
It will be hosted by the renowned Spark Festival.
As well as presentations from those who have enjoyed success on their small business journey, they will help you connect with professional organisations that may be able to help you start or grow a small business idea.
Campbelltown Mayor George Greiss says small business is a vital part of the local economy.
He is encouraging anyone considering starting or looking to grow their business to make sure to attend.
"This is a great opportunity for anyone who has an idea for a small business, or who is just starting out, to connect with like-minded people who've been in their situation and can help guide those crucial early steps to getting your business off the ground," Cr Greiss said.
"Moving from an idea to implementation can seem daunting but there is an amazing array of technology and support networks available to help people," he said.
Light the Spark in Your Business will also feature information stalls from organisations such as the NSW Business Connect, Workforce Australia, Service NSW for Business and Aspire Circular Economy.
The event will be held from 5pm and 8pm. Bookings are essential. Details on Campbelltown Council's website here.
November is small business month in Camden
If your business is located in the Camden local government area, you're also in good hands because November is Small Business Month.
The program will give small business owners and employees the opportunity to grow, nurture existing relationships and connect with others.
The program has a range of sessions to help local businesses, including:
Apprenticeship and traineeship information evening, on Tuesday, November 1 at Julia Reserve Community Centre;
Five to 9 Networking Event, Wednesday, November 16 at Alan Baker Art Gallery;
Disaster preparedness workshop, Wednesday, November 23 at Camden Civic Centre;
Art in business cultural activation group promoting art in Camden Town Centre through the entire month of November;
Creative collab, inviting creatives to join a social media workshop on how to promote your online profile, Thursday, November 17 at Camden Civic Centre;
Business census to help council understand the areas of support required for local businesses, starting on Tuesday, November 1 at yourvoice.camden.nsw.gov.au.