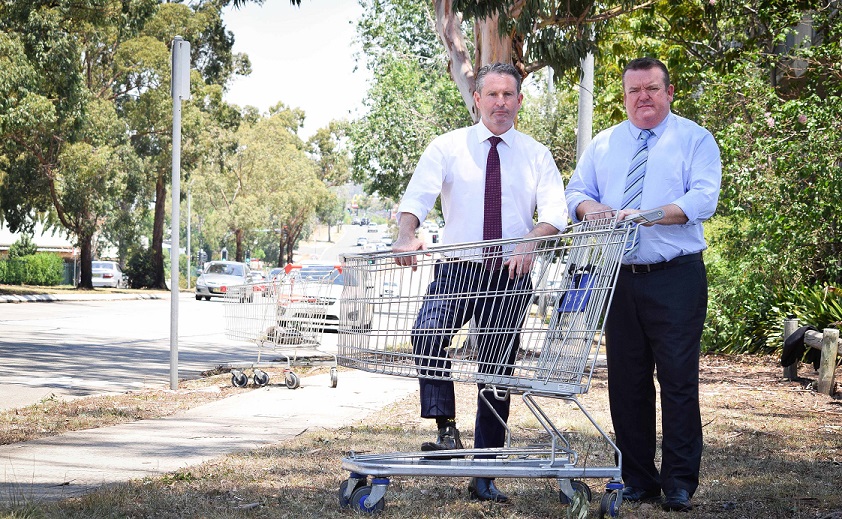 Abandoned shopping trolleys are a blight on the living environment and at times cause serious inconvenience.
Dumped at the gutter end of a parking space in shopping centre carparks means other people can't park their car in that space.
Sometimes they block footpaths and are even dumped in our pristine bushland areas.
Over the years there have been various attempts – mostly half hearted – to deal with this issue, which seems to have got worse in the past few years.
Now there are calls for the state government to get fair dinkum and deal with dumped shopping trolleys once and for all.
Campbelltown MP Greg Warren, who is also the Labor opposition's local government spokesman, has joined forced with Campbelltown councillor and deputy mayor Darcy Lound to demand a "genuine and concerted effort'' to help remove dumped shopping trolleys from Campbelltown streets and other localities across NSW.
During a recent walk through Campbelltown, Mr Warren and Cr Lound said they spotted more than half a dozen trolleys dumped along the Moore Oxley Bypass within the space of a few hundred metres.
Cr Lound said the dumped trolleys were not only an eyesore but also a safety hazard.
"The Minister for Local Government and her NSW Liberal-National colleagues are aware of the issue regarding dumped shopping trolleys but refuse to take any proactive steps to curb the problem," Mr Warren said.
"Trolleys are there for one purpose – to transport goods from point A to point B. They are not a mode of transport or a landmark.
"Spend 15 minutes walking through Campbelltown's CBD and I'm sure you will come across your fair share of dumped trolleys."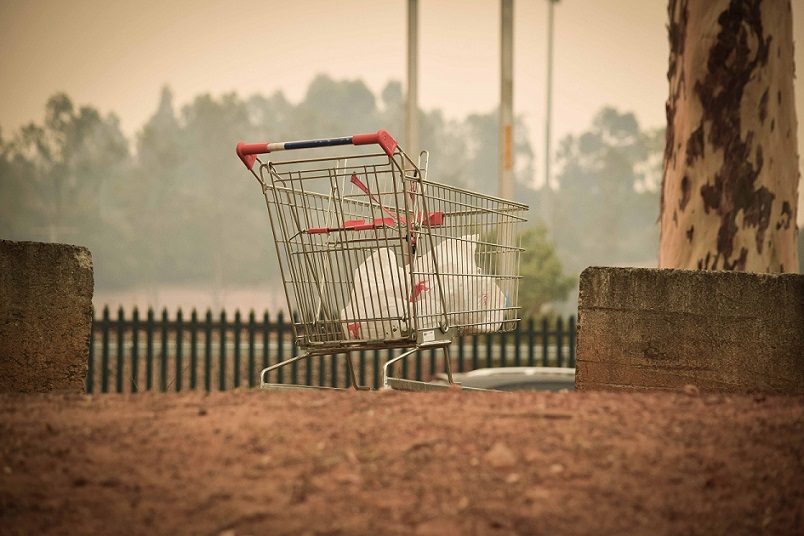 Cr Lound added: "A dumped shopping trolley is an all too familiar sight in Campbelltown.
"The number of dumped trolleys really concerns me and I know it annoys many other local residents.
"The government needs to step up to curb this problem that exists not only in Campbelltown, but all throughout Macarthur."