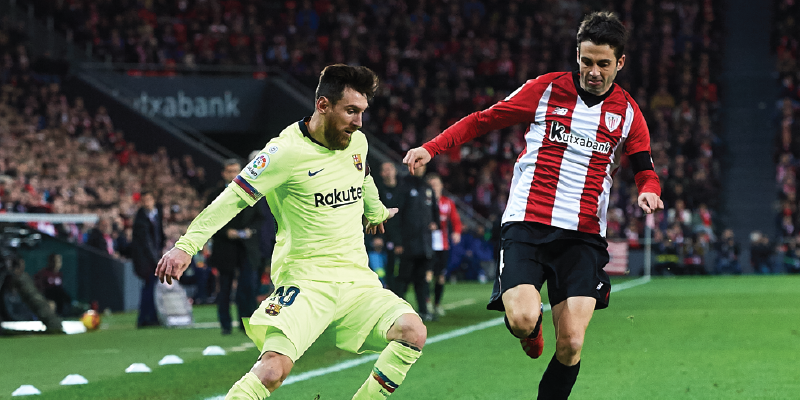 With two Spaniards in the squad Macarthur FC fans will be able to sing, Ole, Ole, Ole during games – as well as ring those already famous noisy cowbells.
This morning the Bulls announced the signing of Spaniard midfielder Markel Susaeta for the club's debut season in the A-League.
It's a move that will also see Susaeta link up once again with former Athletic Bilbao teammate Beñat Etxebarria, whose signing was announced by the club last week.
After 12 seasons in Spain and 507 matches for Athletic Bilbao, Susaeta, pictured above in action for Bilbao, returns to the A-League, having played 10 matches with Melbourne City last season before returning home to Europe at the beginning of the Covid-19 pandemic.
Macarthur FC head coach Ante Milicic said he was delighted to secure Susaeta's services for the inaugural season.
"I'd like to welcome Markel to the club," he said.
"We got a little taste of what he is capable of in the A-League last season. I'm looking forward to seeing him link back with Beñat on the pitch across the season," Milicic said
"Both Markel and Beñat joining is a real coup for the club.
"Their ability and experience will be invaluable.
"I'm extremely happy with the shape of and balance the squad is taking and looking forward to seeing their influence on the younger members of the squad."
Susaeta will commence training with the first team upon competition of the mandatory 14 days quarantine.
The A-League season is scheduled to kick off on December 27.