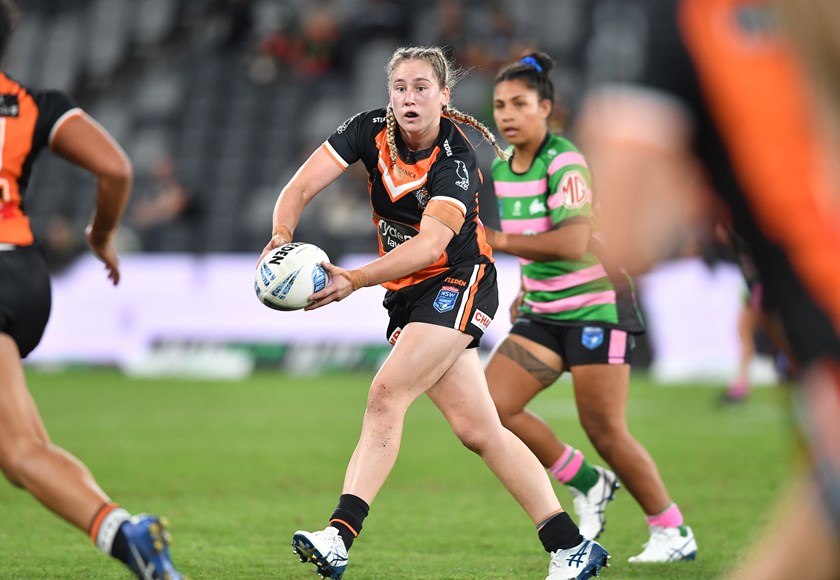 Emily Curtain grew up playing rugby league with the boys' teams at the famous Eagle Vale-St Andrews club.
The current captain of the Wests Tigers side that competes in the Harvey Norman Women's (HNW) premiership, Emily believes that an NRLW side in 2023 will be a huge boost to the women's game in our region.
Wests Tigers will field a team in the NRLW for the first time after having its licence application approved by the ARL Commission.
The joint venture club which will join nine other NRLW teams in an expanded 10 team competition in 2023.
Canberra Raiders, Cronulla-Sutherland Sharks and North Queensland Cowboys are the other teams to be admitted to the premiership next season.
The green light for a Wests Tigers NRLW team has been given on the back of significant investment in pathways and development over the past three years in the women's program.
Emily Curtain, pictured above, along with her twin sister Sophie, are two wonderful examples of the pathway.
Emily says having an NRLW side will do wonders for participation from the Macarthur area and outer South Western Sydney in general.
"It's been a dream of mine for a few years to play at the highest level with my local club and now hopefully it can happen," Emily said.
"There are loads of girls coming through our pathways system as it stands and I'm sure this will lead to more and more girls from our area wanting to play footy."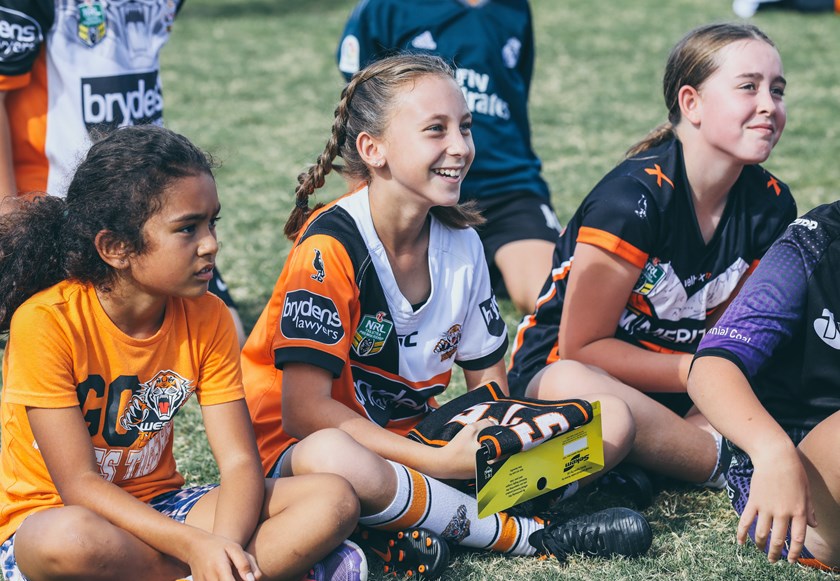 Losana Lutu is another player who is making rapid progress through the Wests Tigers pathways program.
The 18-year-old from Leumeah made her debut in the Harvey Norman Women's premiership at Leichardt Oval a few weeks ago having come through the lower grades.
She has since gone on to gain representative honours with the NSW City Under 19 team.
Helping these young women along their career paths at the Wests Tigers is injured club captain Botille Vette-Welsh.
She is one of a handful of current Wests Tigers players with NRLW experience, and knows what to expect at the elite level.
"I've been mentoring these girls while I've been out injured, and I can't speak highly enough about their enthusiasm, work ethic, and progression,'' she said.
"We've seen several players already step up from Tarsha Gale to Harvey Norman, and there are many more within the current group who are ready for the NRLW."
Wests Tigers is already well established in the women's game, fielding teams in all representative age groups up to and including the Harvey Norman Women's Premiership.
The NRLW was the last domino to fall and local girls and women who play footy can't wait for next season.
Wests Tigers head of football Tim Sheens has seen first hand the hard work that's been undertaken to get to this point.
"A lot of people have worked around the clock to get our application over the line, and they are to be congratulated," Mr Sheens said.
"From what I've seen, we are in a very strong position as a club to field a team in the women's top flight, and the numbers are there to show that.
"We have good pathways systems in place, good people in the right positions, and a vast development area stretching from the inner west expanding through to the South Western Sydney corridor."
"Now thousands of young women can aspire to make it to the top with us at the Wests Tigers and play professional rugby league with their local club."