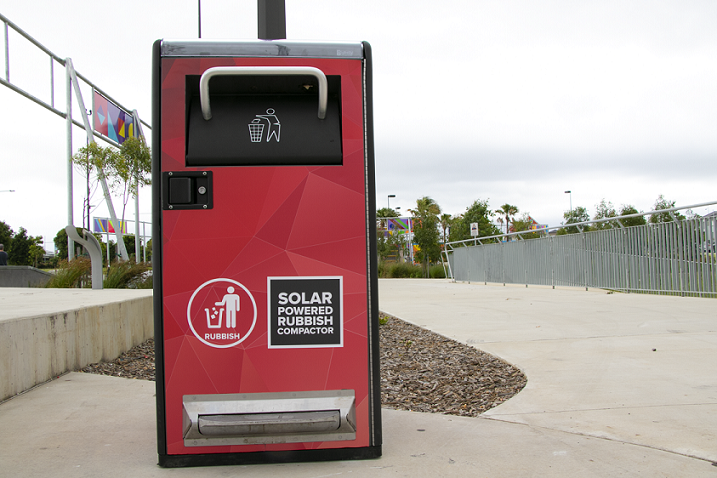 An innovative way to dispose of waste in parks and reserves has arrived in Camden which could be the way of the future.
A trial is under way of two environmentally friendly Bigbelly solar compactor bins.
Camden Council says the bins are situated at Julia Reserve Youth Precinct in Oran Park and Birriwa Reserve Youth Play Space in Mount Annan.
They are fitted with sensors that when triggered compact the waste, allowing the bin to fit up to two and a half times more waste than a standard bin.
The Bigbelly solar compactor bins are also fitted with smart sensors which provide real time updates on the status of the bin including when it is full and needs to be emptied.
Mayor of Camden, Cr Theresa Fedeli, said it was fantastic that the bins were being trialled.
"Council is continually looking at technology savvy, innovative and environmentally friendly ways to improve services delivered to the community,'' the mayor said.
"The area of waste collection is no exception.
"The smart sensors provide real time monitoring of the bins, sending alerts and information directly to our waste operations team.
"The monitoring of the bins allows staff to know when the bin needs to be emptied. Collection schedules can then be designed around real time data."
If the trial is successful, Camden Council says it will consider rolling out the Bigbelly Solar Bins and smart sensors across the entire Camden area.