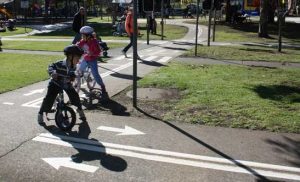 If your child needs help learning to ride a bike or you'd like to brush up on old skills Campbelltown City Council's Bicycle Education and Road Safety Centre could be the place for you.
The centre offers a learn to ride program conducted by qualified instructors as well as after school and private lessons to riders of all ages and abilities.
It's the perfect place to develop confidence on a bike in a safe and secure environment.
The centre features a network of simulated roads with traffic lights, roundabouts, road signs, junior track for toddlers and a bicycle repair station.
In addition to learning to ride or refreshing old skills, the program includes information on road laws, helmet laws and fitting, tips on safety and how to avoid accidents, and basic bicycle maintenance checks.
The bicycle centre also offers a shaded children's playground, sheltered picnic area and powered barbecue, making it a great day out for families at free open days every Sunday from 10am to 3pm.
The facility is also available to hire for private functions on other days of the week.
Mayor of Campbelltown, Cr George Brticevic, said council's learn to ride program provided an opportunity for children to learn to ride a bike in a practical environment, in addition to important advice on how to keep safe while riding.
"Learning to ride a bike is a rite of passage for children, and council's learn to ride program will help kids keep safe and feel confident on two wheels while exercising, and enjoying time with friends," he said.
"Experienced instructors conduct the lessons and the facility's simulated road network not only makes lessons a lot of fun, but gives participants a taste of the traffic conditions they could face out on the road."
The bicycle education centre's Learn to Ride four-week after school program will run every Monday from March 5 to 26 during term one.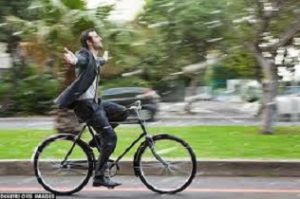 For more information on the Campbelltown Bicycle Education and Road Safety Centre, or to download a Learn to Ride enrolment form, visit campbelltown.nsw.gov.au/learntoride
♦ Upcoming programs
Term 1 – After school program every Monday, March 5 to 26, 4pm to 6pm
Term 2 – Preschool program every Tuesday, May 8 to 29, 10am to midday
Term 4 – After school program every Monday, October 22 to November 12, 4pm to 6pm
Term 4 – Preschool program every Wednesday, November 14 to December 5, 10am to midday.