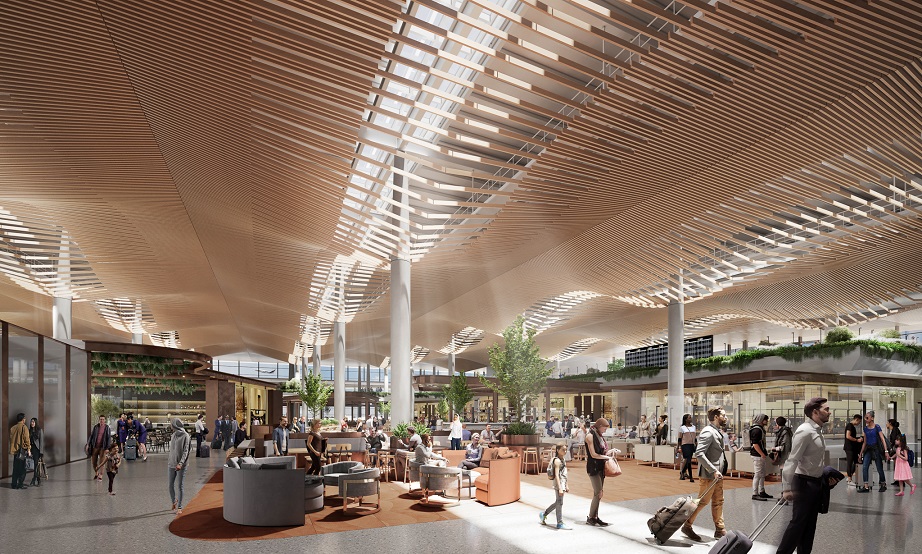 Retailers looking to set up shop in Australia's newest airport terminal are being invited to register their interest as the process of creating a new shopping destination for Western Sydney gets under way.
Registrations of Interest (ROI) are now open to establish shops, food outlets and travel services at Western Sydney International (Nancy-Bird Walton) Airport.
Western Sydney International Airport CEO Simon Hickey said establishing the right retail mix for the terminal was a crucial element in creating the best possible experience for passengers, visitors and staff at Sydney's new airport.
"We want to ensure that the international and domestic passengers who travel through Western Sydney International Airport will have the quality of retail shopping they'd expect from a world class airport terminal," Mr Hickey said.
"This is one of the most diverse and vibrant regions in Australia and the people who call Western Sydney home deserve a terminal which is a destination in its own right."
General manager retail at Western Sydney International Airport Glyn Williams is leading the planning and design of what will become a shopping and dining experience like no other in the region.
"For retailers, this is a rare opportunity to be part of an exciting new shopping precinct which opens Western Sydney to the world," Mr Williams said.
Duty free stores, foreign exchange, Australian experience, pharmacy, travel essential outlets, general retail, food and beverage and vending are among the categories that may be included in the final terminal retail precinct plan.
Western Sydney International Airport is on track to open to international, domestic and air cargo services in late 2026.