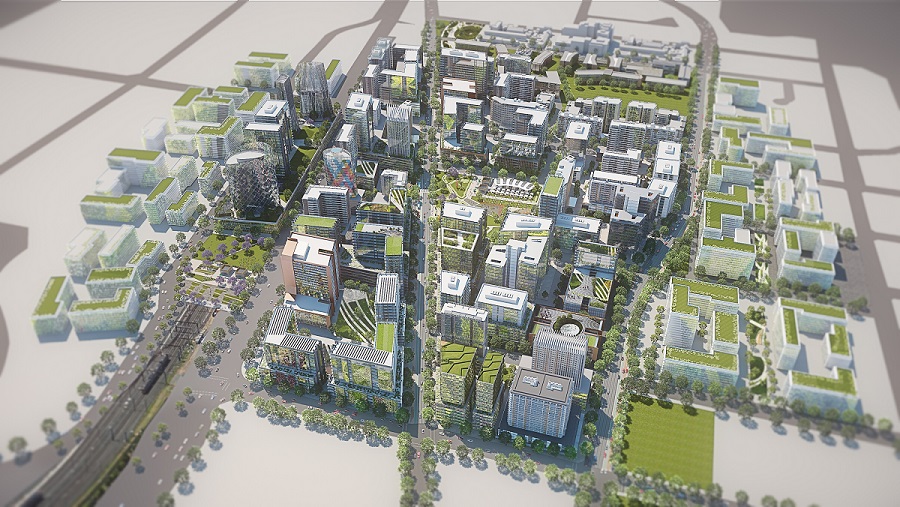 It is becoming increasingly obvious that Campbelltown's new mayor George Greiss is not someone who would throw the baby out with the bathwater.
He has used his mayoral minute every month to discuss the major challenges he has inherited from his predecessor.
In those he has gently intimated that while he doesn't agree with some of the original decisions taken on such big ticket items as the Billabong, the sports centre of excellence and others, he has no intention of turning back the clock.
"I am not one for ripping things up and starting again,'' he has told the South West Voice.
Now he has turned his attention to another challenging conundrum, Reimagining Campbelltown City Centre Master Plan.
Reimagine had a horrible start when the consultants hired to produce the visionary document got it badly wrong, releasing computer generated images that wiped out historic buildings in the heart of the town, as pictured above.
In his latest mayoral minute, Cr Greiss has reminded us that "in April 2020, Campbelltown Council adopted the Reimagining Campbelltown City Centre Master Plan, following the vision being launched at a special stakeholder event at NSW Parliament House and unanimously adopted by council in July 2018''.
"It introduced an ambitious vision for a more liveable future that will leverage our city's growth to build resilience and reduce the impacts of climate change,'' he writes.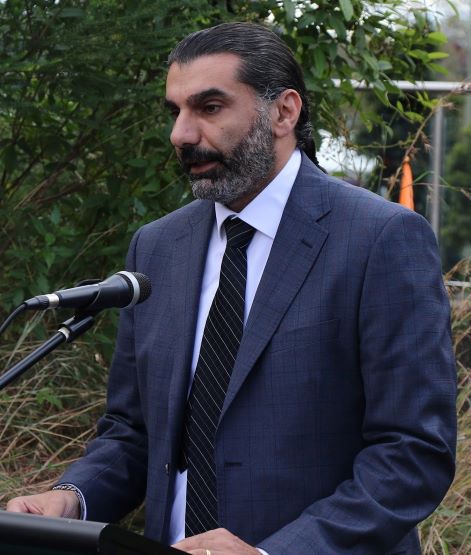 "The strategic plan introduced a framework developed from comprehensive research and public consultation with our community.
"The plan included a unified vision for our city and set forward 6 growth pillars, 25 commitments, 10 city-making moves and 35 actions.
"Through these focus areas, commitments and actions, the plan provides a framework to inform decision-making into the future that is ambitious and measurable.
"I encourage everyone to reread the document,'' writes Cr Greiss.
He makes it obvious that "Reimagining is a guidance document for the future development of our city-centre but is not a regulatory document that did not change or enforce zoning or development control.
"I believe the time has come to shift into the next phase. It's time to move from (Re)imagining to implementing,'' he writes.
There will be quite a few former and current councillors who will be quietly saying: about time.
But Cr Greiss, unlike other mayors before him, doesn't just talk the talk.
He reveals in the mayoral minute that he has already instructed general manager Lindy Deitz to prepare the groundwork for implementation stage of Reimagine.
"I have asked the General Manager to accelerate development of the necessary policies to shift Campbelltown into the implementation phase and bring these to the Council Chamber as soon as possible,'' he writes.
"I look forward to working with my fellow Councillors and the community to achieve the vision and objectives we established in the Reimagining Campbelltown City Centre Master Plan.
"This is not an easy task. Council has to update its planning controls and internal and external policies to enable the growth of our city.
"The Council must be pragmatic and flexible in its implementation phase; regardless of how good a plan is, changes must be made as it shifts into implementation.''