With some government backing, local businesses could lead the way in creating the jobs needed as we recover from the pandemic, says Dr Mike Freelander.
The federal member for Macarthur points out that the unemployment rate in his electorate is projected to be 7.3 percent, a rate that is significantly higher than the national rate of 4.6 percent.
At present there are around 8, 666 local residents who are on the JobSeeker Payment, a figure which remains significantly higher than pre-pandemic levels.
Underemployment is also high, with a national rate of 9.2 percent – indicating that a large portion of our population remains unable to secure the hours of work that they need to get ahead.
"While Australians are rightfully looking forward to society returning to normal, our economic recovery has a way to go,'' says Dr Freelander.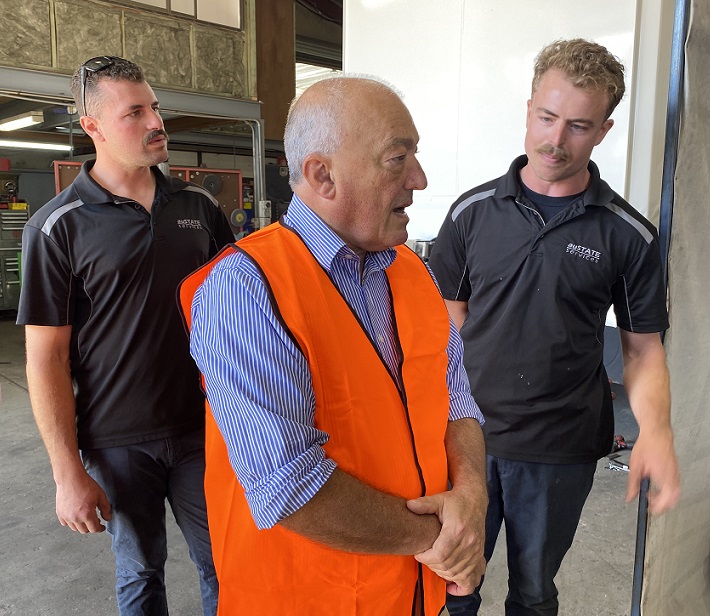 "Our recovery must be guided by the objective of creating good, stable, secure and local jobs for residents.
"Macarthur is home to some truly remarkable local industries and employers – some of our local businesses export products globally and have pioneered world-leading technology.
"The potential of our local economy is limitless – we just need a little support from the government to drive job creation and opportunity in our region.''
"Every dollar the Morrison Government spends on questionable projects, rorts, and dodgy deals is a dollar that is not spent on promoting job growth in our region.''
Dr Freelander says Labor will establish a transparent and powerful anti-corruption commission to stop the misuse of taxpayers' money, but it will also foster the creation of stable jobs for local residents.
"Only Labor has a plan to create secure jobs for Australians by criminalising wage theft, addressing the rampant casualization of our workforce, creating apprenticeships, partnering with business to create a National Reconstruction Fund, investing in a future made in Australia and by buying Australian made,'' he said.