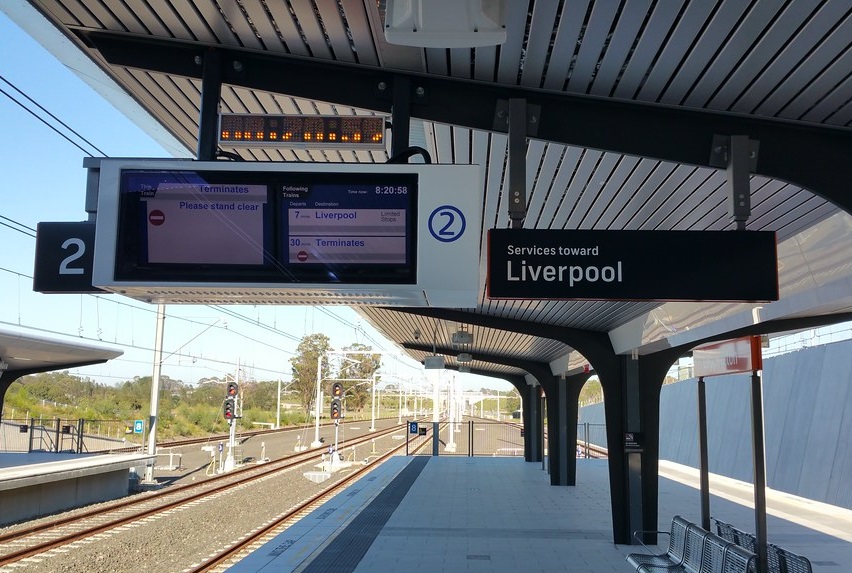 The state Labor opposition have called on the NSW Government to come clean on plans for so called rapid bus services from outer South Western Sydney, including the Macarthur region, to the Western Sydney Airport when it opens in 2026.
Labor says the state government's failure to plan for a rail line from the new Western Sydney Airport to Leppington station (pictured above) means that passengers who want to travel to the airport and aerotropolis precinct from across South West Sydney will need to rely on rapid bus services instead.
The state government says it will build a metro rail line to connect to the new airport at Badgerys Creek, but it will head north to the Penrith area and the western metropolitan line.
The rest of the region south of the new airport have been promised "rapid bus services'' until a rail link gets built.
Not time frame was given for an airport south rail connection, but it could be decades.
Today, shadow minister for Western Sydney and member for Campbelltown Greg Warren has moved a notice of motion in the Parliament of NSW calling on the government to reveal details about the rapid bus services being proposed.
"Macarthur, Liverpool, Fairfield – they are all a stone's throw away from the airport, yet they will not be able to access it via rail," he said.
"The Perrottet Government must not treat the needs of those in Sydney's South West as an afterthought.
"It's no good having an airport in Western Sydney if those in South Western Sydney can't access it."
Labor's shadow minister for transport Jo Haylen said the government has missed a golden opportunity to start to plan for the rail services that communities across the South West will need as the region grows.
"South West Sydney is growing rapidly,'' Ms Haylen said.
"The community has a right to quality public transport services so they can have an alternative to the government's high and growing tolls, but they can't even get a straight answer from the government when it comes to rapid bus services."