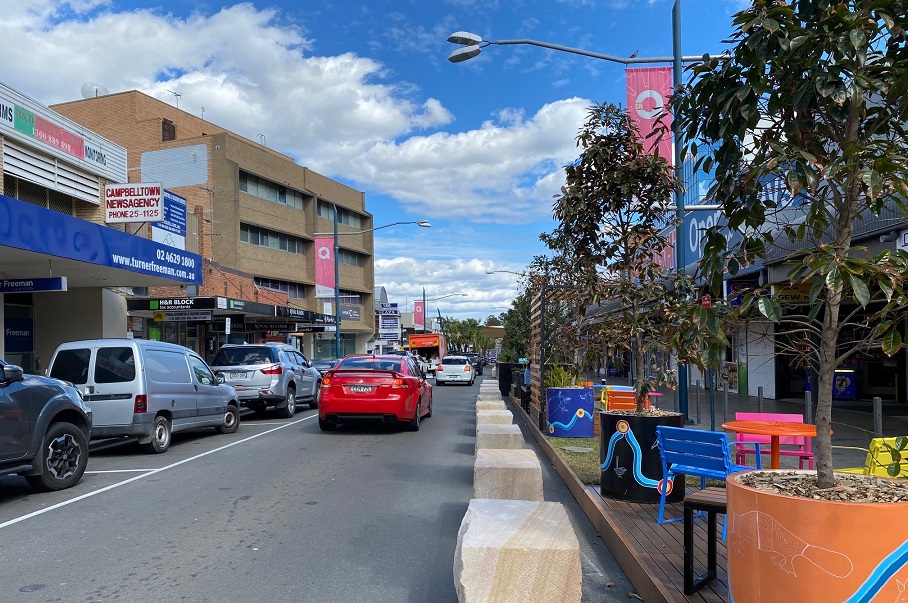 Local fresh produce makers, artisan stallholders and food trucks interested in being part of local events during early 2022 are being encouraged to register their interest with Campbelltown Council.
The Handmade and Homegrown Markets will be held each month in the Queen Street precinct (pictured above) from February through to May, featuring a variety of local fresh produce and food products as well as local artisan and handmade goods.
Sweet Street Ingleburn will be held in February and May and will include dessert trucks and live music.
Council is looking for unique dessert offerings including a select themed menu item, as well as the usual crowd favourites.
"We've got some fantastic events planned for 2022 and some great opportunities for a variety of businesses to showcase their products so we encourage anyone interested to put your business forward," says council general manager Lindy Deitz.
Interested businesses which fill out an expression of interest will also be considered for upcoming events and activities for the NSW Government funded Festival of Place Open Streets program in Campbelltown.
Any businesses which have previously worked with council on similar events are advised to complete the EOI to ensure their contact and availability details are up to date and to ensure they are considered
Expressions of interest (EOI) are now open for grants of up to $2,000 through the Festival of Place program. They close on January 31, 2022.
"We've got many great and innovative businesses in our city invested in improving our CBDs and have many great ideas to run unique events," says Ms Deitz.
"These grants are a great opportunity for people to help fund those ideas and turn them into something fun and exciting for our community to enjoy."
Event ideas can include cultural entertainment, artisan workshops, live music or children's activities and must be held between February and May either in the Campbelltown or Ingleburn CBD.
Priority will be given to events that encompass the street or public spaces around the business.
Details at overtoyou.campbelltown.nsw.gov.au