Juggling life's challenges can be overwhelming for teenagers, says Mayor of Camden, Cr Theresa Fedeli.
"Exercise and eating well can play a big part in getting our teenagers back on track.''
But Camden Council isn't just talking about this issue facing local teenagers.
It is getting behind Uplift, a brand new active wellness program designed to help young residents deal with challenges around mental health, stress with studies, family life and friends.
The free six week program by the Y (formerly YMCA), will be held at Mount Annan Leisure Centre every Wednesday from 6pm.
"While The Y staff are not counsellors or psychologists, this program is about seeing the benefits exercise can have on your mental and physical health,'' Cr Fedeli said.
"Exercise is a scientifically proven mood booster, decreasing symptoms of both depression and anxiety. It also helps to reduce stress, increase self esteem and self confidence, improve sleep and boosts brainpower."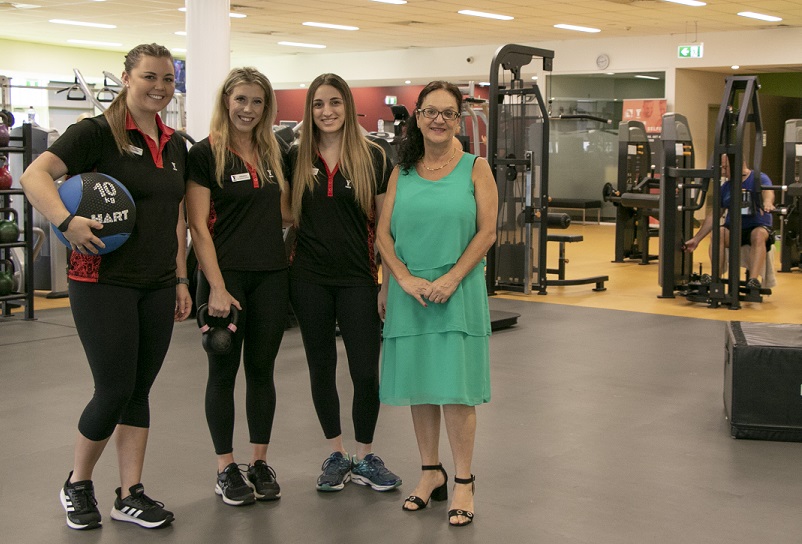 In addition to the weekly Uplift classes, eligible residents will have access to:
free fitness membership at Mount Annan Leisure Centre for the six weeks, including group fitness classes and small group training;
Support and education around a range of topics, including exercising safety, the benefits of exercise, goal setting and eating healthy; and
Ongoing support from The Y NSW staff.
Mount Annan Leisure Centre is the place to be for young residents, with a number of new and regular programs about to kick off. They include:
The unique Female Wellness Project, which teaches young women (12-8 years) nutrition tips, how to comfortably use gym equipment and mindfulness methods. Term One 2020 of this program will run every Monday from February 3 to April 6, 4.15-5pm, and Term Two will kick back off on April 27 and until June 29;
Youth Fit Squad, which involves a range of functional, body weight and free weight activities. Term One of this program will run every Thursday from February 6 to April 9, 4.15-5pm, for residents aged between 12 and 18 years and Term Two will kick back off on April 30 and run until July 2;
The regular StreetgYm program will now run every Wednesday from February 12 to June 24, 3.30-5.30pm, for residents aged between 12 and 18 years. This program will not run in the school holidays; and
The regular late-night basketball program, which encompasses three-on-three games, dunking contests, three-point shoot outs and more, continues to run on the last Friday of each month, 9pm-midnight, for residents aged between 16 and 25 years.
For more information about these programs, visit ymcansw.org.au/centres/mount-annan-leisure-centre