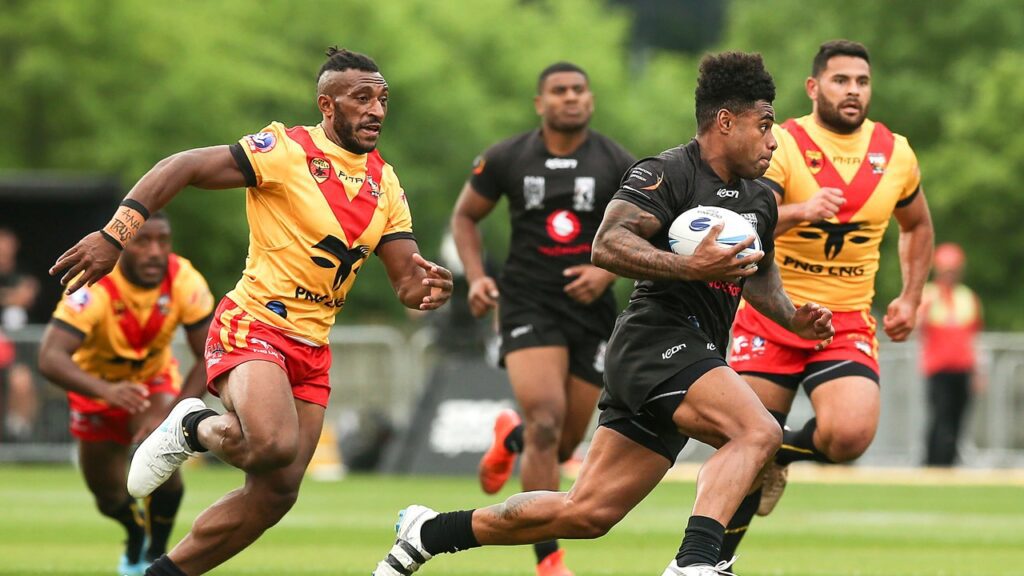 Some of the Pacific's best footballers will prepare for the upcoming 2022 Rugby League World Cup right here in Macarthur.
That's because Campbelltown Sports Stadium will host a double header of international rugby league on Saturday, 25 June.
Nations taking part will be Samoa, who will lock horns with the Cook Islands, while rugby league mad Papua New Guinea will tackle Fiji in the Pacific Test matches.
The rugby league World Cup, which will be staged in the United Kingdom, was due to take place in 2021 but was postponed for 12 months due to concerns over Covid-19.
Pacific nations are expected to perform well, and the Campbelltown Sports Stadium clashes in late June will give their fans a good indication how their teams are travelling ahead of the tournament.
Either way, with a substantial number of Pacific Islands people calling Campbelltown and Macarthur home, the double header will attract a big crowd on June 25.
Mayor George Greiss welcomed the return of international rugby league to Campbelltown for the first time since the Pacific Test Invitational in 2018, also a double header.
"The atmosphere at previous Pacific Test matches in Campbelltown has been electric so we're incredibly excited to welcome them back and look forward to seeing a massive crowd fill the stands at Campbelltown Stadium," Mayor George Greiss said.
"These games promise to be a great and affordable family outing and an opportunity to see some top class rugby league at our region's premier sporting venue," Cr Greiss said.
Tickets for the 2022 Pacific Test at Campbelltown Stadium go on sale from Tuesday, May 17. and will be just $10 for adults, $5 for juniors and $25 for families; they will be available at premier.ticketek.com.au.