Macarthur Australasian Native Orchid Society's local native orchid survey faced a number of obstacles, but overall it can be declared a success on a number of levels.
The year long survey, funded with a local community investment program grant from AGL, saw MANOS work with the councils of Liverpool, Campbelltown, Camden and Wollondilly, community conservation and nature care groups and the wider community and media groups throughout the region.
Apart from developing a final survey, the grant would also fund the development of promotional brochures – Native Orchids of Macarthur for use by local councils.
As part of the survey:
Eighty-nine orchid species were observed within the Macarthur region;
There was increased community awareness of native orchids through local media;
Over 60 community naturalists and MANOS members provided orchid observations;
Over 890 orchid observations were received across the collection methods;
Twenty-two orchid species, not previously known to occur in the Macarthur Region, have been observed during the survey period;
Twenty-one previously observed orchid species are yet to be seen.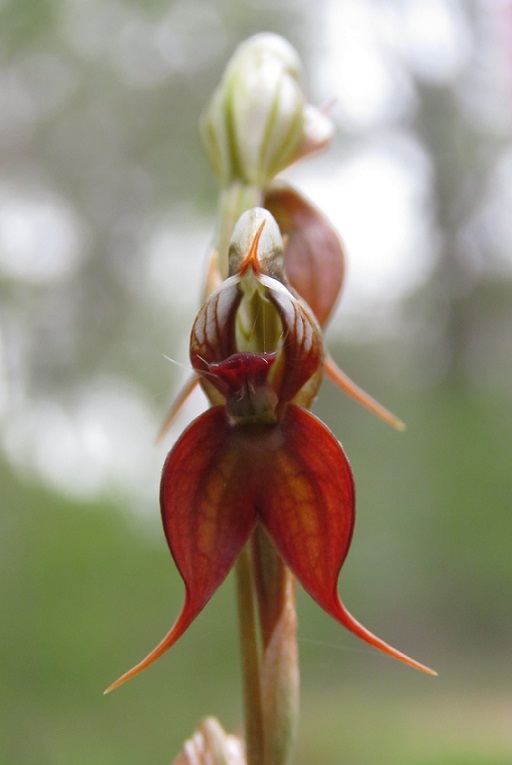 In contrast, the original survey of 1995, highlighted a total of 77 native orchids occurring across Macarthur – 65 terrestrial orchids and 12 epiphytes/ lithophytes.
The 2021 survey utilised local media outlets – print and digital – to highlight the concept and seek public assistance identifying sites of orchids across the region.
Regular updates were supplied to media outlets to feature current outcomes and further gain community support.
Options for the collection of orchid observation data utilised a variety of methods:
There were some challenges associated with the survey, including travel restrictions associated with Covid-19 which meant that many of the searches were unable to happen at optimal orchid flowering times.
The Macarthur region has vast areas of access restricted lands including Nattai National Park, Cataract (both water management lands) and Holsworthy Army Reserve.
The total area of these lands occupies almost 50 percent total area of the region, and no access was permitted during this survey.