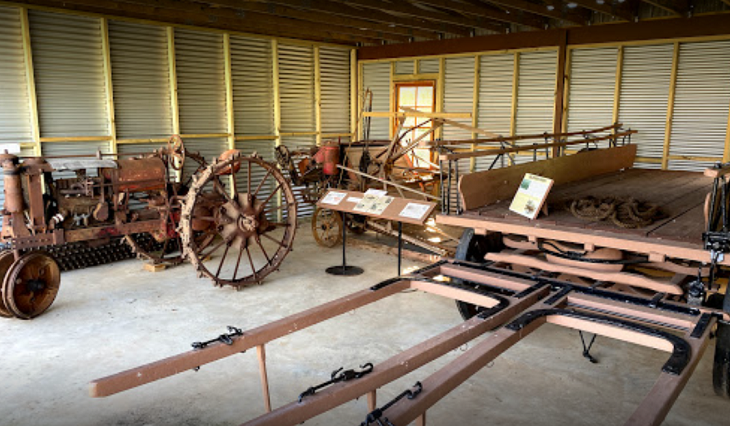 The Oaks Historical Society is one of the winners of the federal government's $3 million culture, heritage and arts regional tourism funding program.
The society was among the first batch of successful applicants announced yesterday.
It will receive a $3,000 grant to install three outdoor strip heaters and upgrade existing lighting at the Wollondilly Heritage Centre and Museum.
The centre and museum are run and staffed by volunteers from The Oaks Historical Society.
Volunteers collect, research and interpret the material culture and local history of the Wollondilly Shire and Burragorang Valley.
The museum is a repository for archives, records and objects relating to the early development of the villages in Wollondilly Shire.
Exhibitions on display incorporate these objects and include the stories of early pioneers and how they shaped life in the local area.
Included in the collection are extensive photographic records, family history and local history, specialised collections such as Burragorang, Yerranderie, as well as coal mining and the indigenous history of the Gundungurra people.
The Heritage Centre and Museum is open every weekend and public holiday from 10am to 2:30pm.
Federal Member for Hume Angus Taylor congratulated the society for successfully applying for a grant.
"We want to focus on helping the local economy rebuild through the development of collections or exhibits, improved facilities for visitors, and the digitisation of local heritage collections for future generations to enjoy," Mr Taylor said of the funding program.
"I encourage any other community-run arts, cultural and heritage organisations in Hume to apply for a grant," he said.
The Australian Museums and Galleries Association (AMaGA) is delivering the program on behalf of the government.
Applications are open until April 29 or until allocated funding is expended.
Visit https://www.amaga.org.au/chart for further information.