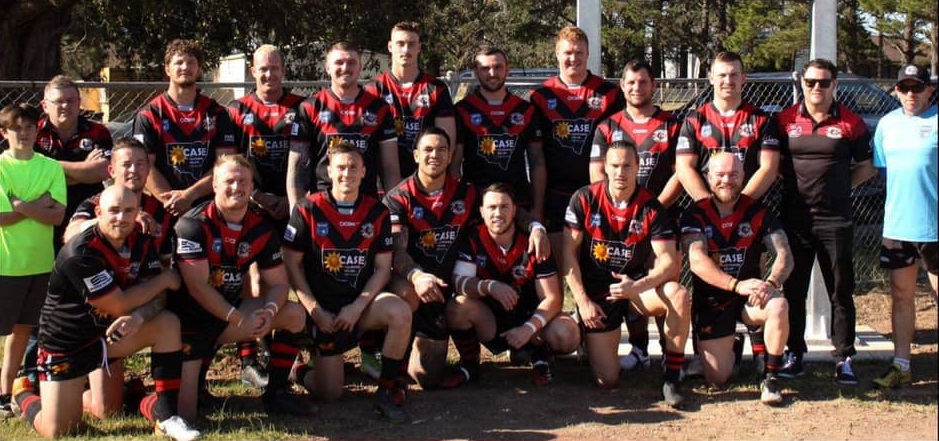 And then there were two left for the final dance – Oakdale Workers and Thirlmere Roosters.
These two will play in the 2020 grand final this coming Sunday after Oakdale, pictured above, put on a defensive performance for the ages to shut out Campbelltown City Kangaroos.
In front of a smaller than expected crowd at Thirlmere on Sunday, Oakdale won the arm wrestle and the match 19-6 to book their place in the grand final at Campbelltown Sports Stadium.
For many it means the two best sides of the shortened season facing off in the big one.
Thirlmere's only loss of the season came at the hands of Oakdale, while the Roosters atoned in the major semi final last weekend.
Both games had a two-point margin, indicating another close decider is on the cards for Sunday.
The grand final is scheduled to kick off at 3.15pm.
A solo try to Oakdale centre Josh Burke, after a nice kick through wasn't forced by the Campbelltown City defence, and Burke popped up to score the first points of the qualifying final. The Workers led 6-0 at the first break, with neither side giving little in defence.
The second 20 minutes of the first half followed the pattern of the first when neither side could mount any sustained pressure inside the opposition 20m zone.
Halftime saw Oakdale hold a 6-0 lead, but they wouldn't have been confident of their position, knowing the City attack was capable of providing plenty of points in a hurry.
Oakdale countered that, by scoring a try 15 minutes after play resumed, with livewire hooker Alec Bush scoring to extend their lead to 10-0.
The final 20 minutes of play saw both sides really attack, knowing a grand final berth was on the line.
Oakdale prop Jacob Mayer crashed over three minutes after the play resumed, giving Oakdale what appeared to be an unassailable lead at 18-0, but there was still 15 minutes remaining.
A penalty goal attempt from Oakdale five-eighth Luke Rouland sailed wide with 8 minutes remaining, but it wasn't as costly as it could have been, with City unable to capitalise on their chances.
However City centre Jacob Wright score a consolation try inside the final minute.
RESULTS – GROUP 6 FINALS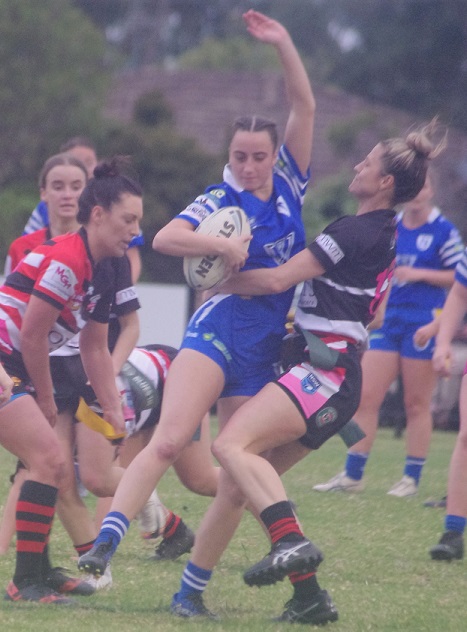 FIRST GRADE: Oakdale Workers 19 Campbelltown City 6.
SECOND GRADE: Narellan Jets 16 Mittagong Lions 0.
UNDER 18: Mt Annan Knights 16 Thirlmere Roosters 42.
WOMEN'S LEAGUE: Thirlmere Roosters 10 Campbelltown City 12.
LEAGUE TAG 1: Oakdale Workers 4 Narellan Blue Jets 0.
LEAGUE TAG 2: Narellan White Jets 10 Campbelltown City Gold 6.
THIRD GRADE: Narellan Jets 16 Camden Rams 8.
NEXT WEEK – GRAND FINALS
Saturday – Dudley Chesham Oval, The Oaks
League Tag 2: Mittagong Lions v Narellan White Jets (3.40pm);
League Tag 1: Campbelltown City Blue v Oakdale Workers (5pm);
Third Grade: Highlands Storm v Narellan Jets (6.30pm)
Sunday – Campbelltown Sports Stadium
Under 18: Camden Rams v Thirlmere Roosters (10.30am);
Women's League: Narellan Jets v Campbelltown City (12pm);
Second Grade: Thirlmere Roosters v Narellan Jets (1.30pm);
First Grade: Thirlmere Roosters v Oakdale Workers (3.15pm)
The matches at Campbelltown Stadium are a ticketed event. Tickets will be on sale from Ticketek on Monday at 9am. Please head to the Group 6 website for full ticketing details and links.