This year's opening of Gledswood Hills Primary School elevated demand from young families looking to purchase property in The Hermitage, Gledswood Hills – a $1.2 billion master planned community developed by Sekisui House.
To meet demand, Sekisui House has recently launched its highly anticipated Donohue's View – Parkside Terraces, located within a short 80 metre walk from the new primary school.
"Despite the current challenging environment, enquiries at The Hermitage from both new and repeat customers has remained at consistent levels when compared to previous months,'' says Craig Barnes, sales and marketing manager at Sekisui House.
"Our sales team is continuing to facilitate one on one private viewings of properties with encouraging numbers of prospective buyers taking advantage of these experiences.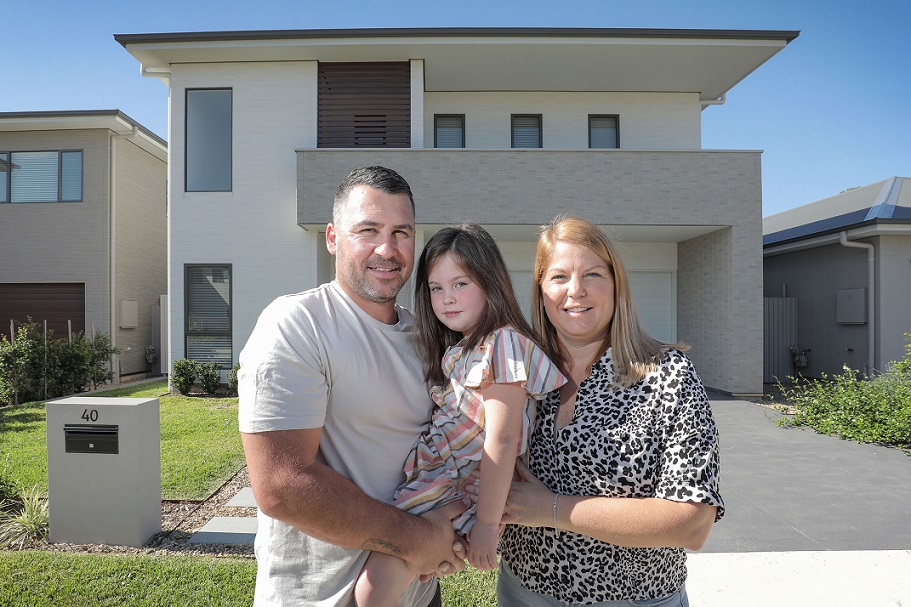 "We are still seeing sales activity across the breadth our product ranges with vacant land, freestanding housing and terraces all transacting in the past week.
"One of the recent sales was a larger home design (300 square metres-plus) currently under construction. Buyers are still recognising and acting on value.
"The Hermitage has been meticulously planned to suit a broad buyer demographic and has proven to be an attractive proposition for young families,'' he said.
"Hectares of open space and parklands consume the master plan, with a number of future amenities in the planning and final phases including the neighbouring Greg Norman golfing precinct and Gledswood Village.
"The 2020 opening of Gledswood Hills Primary School has been a major drawcard for the area, with large numbers of new families choosing to call The Hermitage home, enabling their kids to enrol at the school.''
Leigh and Lisa Franks recently purchased in The Hermitage.
"The opening of Gledswood Hills Primary School was a major factor in our purchasing decision,'' says Lisa.
"Our five-year old daughter Brooklyn attends this school.
"Other features we loved included the estate has a homely feel, the manicured gardens are beautiful, and amenities are superb – parks, barbecue areas and the golf course.''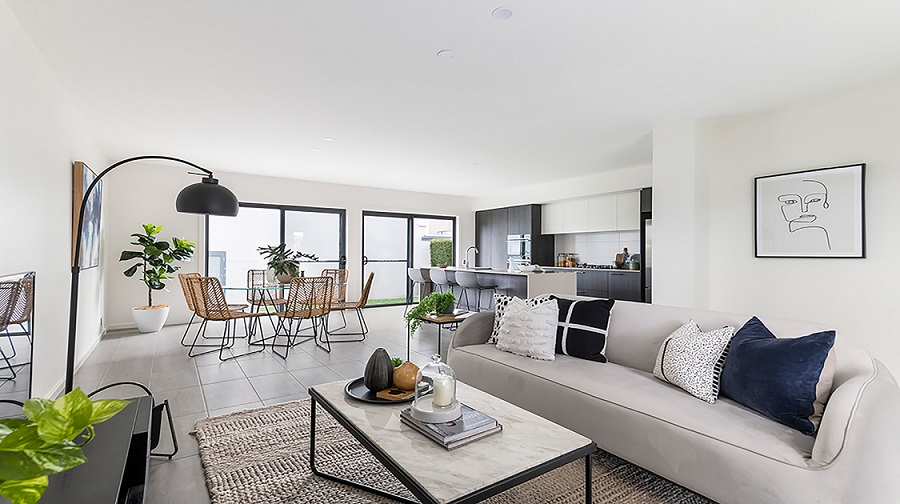 Donohue's View – Parkside Terraces comprises 25 completed Torrens Title Shawood homes of three and four bed residences, ranging in price from $651,000 – $774,000.
The display homes can be viewed via a pre-booked personalised inspection or via a virtual tour.
The Hermitage Sales and Information Centre is located on the corner of Fairbank Drive and Camden Valley Way, Gledswood Hills.
For further information visit www.thehermitagesydney.com.au or call 1800 113943.