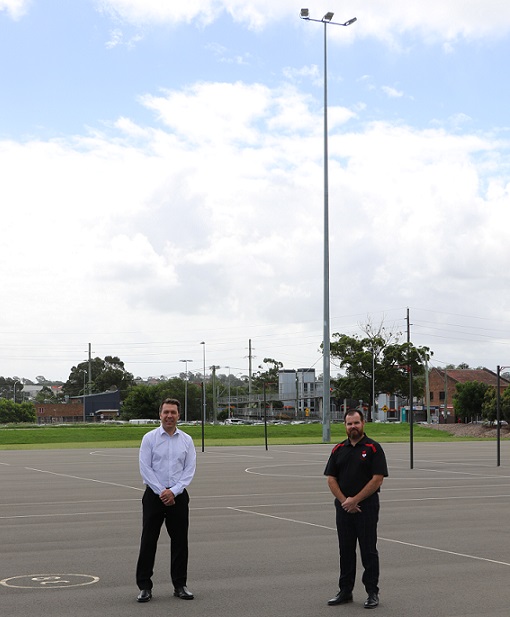 A new season is about to get under way and the 40-court Coronation Park at Minto is ready to host netball action – day and night.
Works were recently completed to upgrade the final block of courts at Coronation Park bringing all lighting at the regional facility to 100-lux quality in time for the March start of the new season.
This is the final stage in a series of lighting upgrades at the facility, which first began in 2018.
"This facility is the region's premier netball venue and regularly hosts large-scale state tournaments," says Campbelltown mayor George Brticevic.
"These upgrades mean the entire facility now have adequate lighting, further increasing the capacity for the summer competitions as well as enabling teams to train on more courts," Cr Brticevic said.
"Our experience of Covid lockdowns and having to stay home has reinforced the need for sports in our community which provide an outlet for people to stay fit and active while also enjoying social time with friends," he said.
The $63,000 project to upgrade the final two light poles was funded by $20,000 from the NSW Government's Community Building Partnership grants, $28,000 from Campbelltown Council and $15,000 from the Campbelltown and District Netball Association.