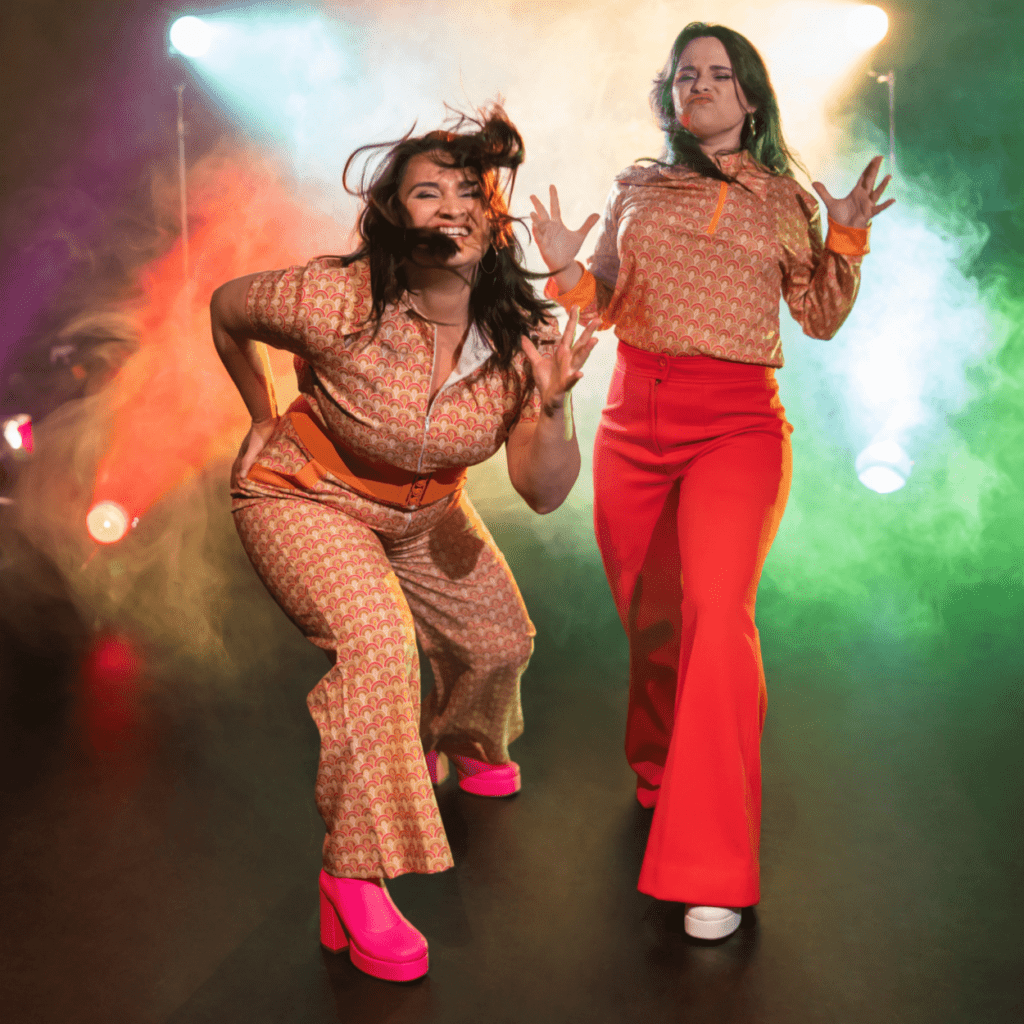 Mara Knezevic, co-creator and performer of The Hen House, which explores the dignity of migrant women who worked in factories in Western Sydney in the 1960s and 70s, sits down for a Q&A (The Hen House hits the stage at Camden civic centre this Wednesday, September 13):
Can you please tell us a bit about yourself? I am a theatre maker, performer, singer songwriter and teacher. I trained under soprano Margaret Andrews Russell for over 15 years and was a co-deviser and actor of the Helpmann Award nominated dance- theatre work Playlist by PYT Fairfield. I am a graduate from The University of Sydney with a BA in Performance Studies and Music and hold a Master of Teaching (Secondary) specialising in drama and music.
Who inspired The Hen House? The Hen House is an ode to migrant women and their plight to create a new life of dignity and respect in Australia. Our starting point for the show began with discovering the work uniforms of our late grandmother, Bernarda Papić, a Croatian migrant, who worked on the floor at a chicken processing factory for over 30 years. These uniforms, pristinely kept, prompted us to reflect on her experience as a working mother and the ways migrant women, then and now, are treated in our society.
We also took some cues from our grandmother's unique affinity for her job at the factory; she valued hard work, the job gave her financial independence for the first time in her life, and the job also offered her a community and importantly a sense of respect and purpose. Like so many working mothers, she also juggled the 'double shift', between paid work commitments and unpaid domestic duties alongside raising her children.
The Hen House is not a story about our grandmother, or Baba as we called her. However, her story and character has been a source of inspiration to us, particularly in exploring the physical and social challenges many migrant women face: working menial jobs, learning English, raising their families in a foreign country, and maintaining a sense of belonging between two communities.
You are from South West Sydney and the musical is set in this region, can you explain why it's important to tell stories from these communities? I was born and raised in Western Sydney and have a longstanding professional and personal connection to the region especially South Western Sydney which is where I live and where I have developed my artistic practice.
I am incredibly inspired by the diversity and innovation of artistic practice by Western Sydney artists. South West Sydney prides itself on being culturally diverse, progressive and a fast-growing region in NSW. There are First Nations cultures and more than 250 language groups that are spoken in Western Sydney alone, people come from all class levels, political sides, and have incredibly rich and diverse life experiences.
It's incredibly important that these stories are celebrated and spotlighted across Australian stages. Representation of culturally diverse voices is critical to feeling a sense of belonging and pride and most importantly it truly reflects the extraordinary cultural diversity of our region.
How did you decide on the Australian pub rock to be the genre for the musical? The Hen House celebrates migrant women and we believe song and storytelling are inextricably linked to the migrant and working class experience. The Hen House isn't strictly a musical. We prefer to think of it as a play with songs. We always envisioned the music to be played live like a gig and by an all-female rock band. Because the play is set in the 1970s, we were excited by the sonic palette the era suggested: pub rock, disco and punk. We were also intrigued by the meanings we could generate by revisiting the blokey and mainstream culture of the day via the perspective of marginalised people.
You wrote this musical with your brother and sister and created the music with your uncle. How was it working together with your family on The Hen House? It has been a joy working together as a family! Our grandmother would be very proud of us. We're continuously inspired by our family and their creativity. Music holds a special place in our family gatherings, usually an accordion and guitar comes out and we sing together beautiful Dalmatian songs.
What would you like audiences to take away after seeing The Hen House? The Hen House is a culmination of collective play, personal and family histories, archival research and an inspirational collaboration undertaken within our team. We are truly honoured to have the opportunity to tell this story and to emphasise the contribution and impact these women made paving the way for opportunities and livelihoods for diverse women today. The Hen House strives to elevate these female migrant experiences as extraordinary herstory often untold in Australian theatre. Audiences will get the chance to see migrant women in a very different way.
Picture by Anna Kucera