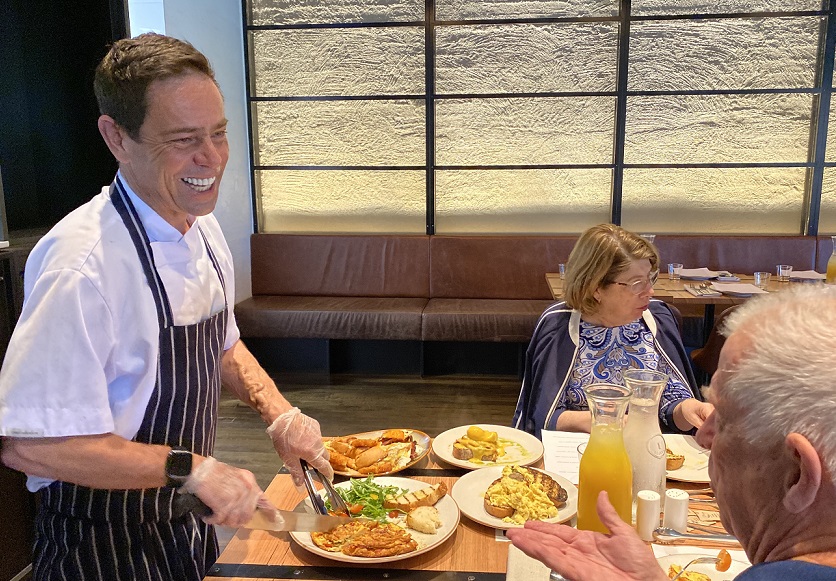 About a dozen or so lucky people sat down for breakfast at Menangle Country Club this morning.
Lucky because they were the first to explore the breakfast menu at Macarthur's newest destination.
Menangle Country Club will offer a full breakfast service from this long weekend, starting on Saturday.
And judging from the reaction by this morning's lucky guests, plenty of us will be heading there for breakfast on a regular basis.
The lunch menu at Menangle Country Club is already gaining a big following and we are predicting that breakfast will be its equal at the very least.
Everything the kitchen prepared this morning got the thumbs up from the guests, including PJ's Buttermilk Pancake (lashings of salted caramel, Persian rose fairy floss, toasted pistachio and fresh raspberries), pictured below.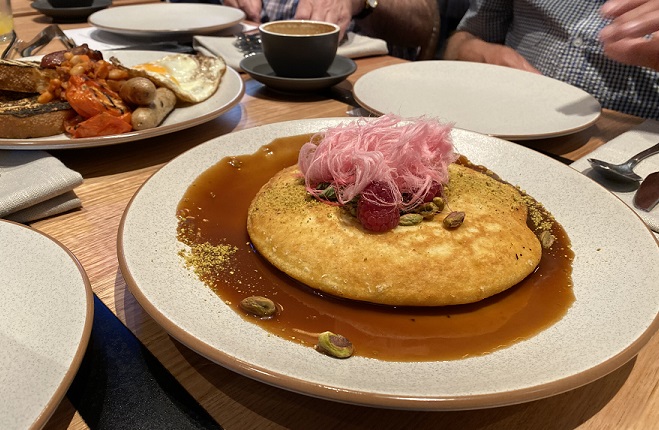 The quality of the ingredients, from the eggs to the toasted sourdough bread, was up there as high as you can go.
And the breakfast menu does cater for just about every taste, not an easy task in this day and age.
This includes vegetarian selections such as Yogurt and Chia Bowl containing honey yogurt, chia and sunflower seeds, seasonal fruits and mint.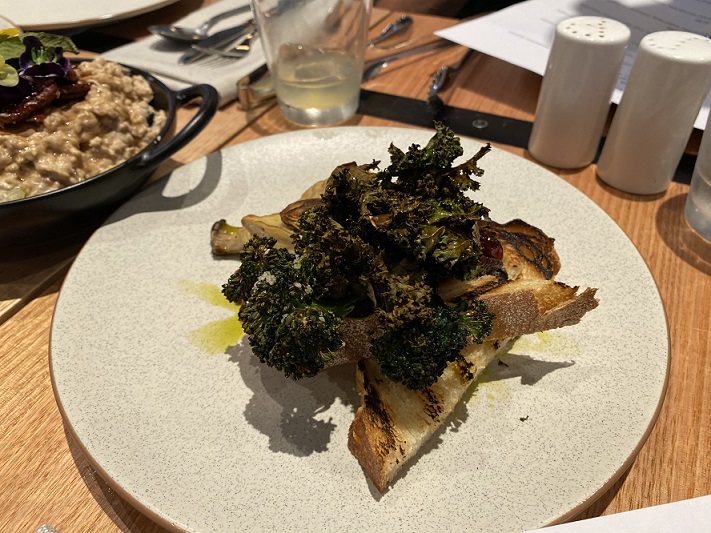 My vote though goes to Shrooms on Toast: hummus toast topped with roasted mixed mushrooms and broccolini, kale chips, semi dried tomatoes and basil oil, pictured above.
A big hit on our table was the Salmon Gravlax: Menangle Country Club house cured salmon with local heirloom tomatoes, avocado and whipped goat's cheese on toasted sourdough – one of the best breakfast options I've ever had and it's the one pictured below.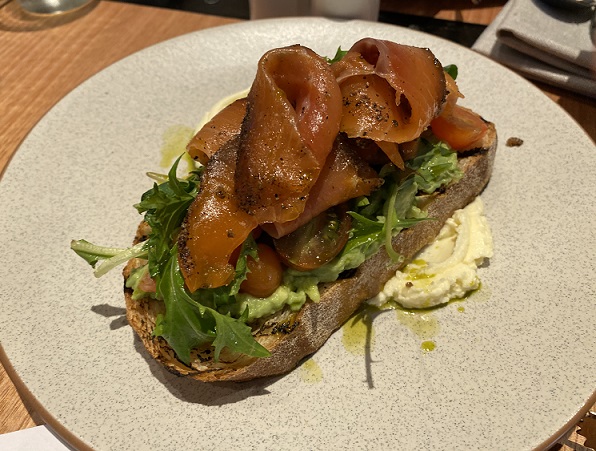 As for you carnivores, don't be alarmed, it's all taken care of with Menangle Breakfast Burger: three rashers of maple bacon, fried eggs, house made barbecue onion jam, hollandaise, brioche bun, hash browns and tomato relish.
But there's more, including Mr Hart's Big Breakfast, Benne & The Eggs, Three Egg Omelette and others.
There is also kids breakfast meals, so grab the family this weekend and hit the road – Menangle Road.
It's probably best to book a table, so click their advertisement here and away you go.
And, finally, one more tip: the coffee at Menangle Country Club is very close to one of the best I've ever had anywhere in Macarthur so make sure you give it a shot when you get down there.
It's so good I reckon coffee enthusiasts would drop in just for a cup or two.