Mark Milligan is such a professional he decided to announce his retirement from playing to ensure Macarthur FC could focus on their maiden finals campaign.
Not only that, at his media conference on Wednesday the 80 time Socceroo made it clear he wanted to go out a winner with the Bulls.
"I would love to go out a winner, so the focus is on Friday night (against Wellington Phoenix) and the coming finals campaign,'' Milligan told the media.
While the boots will be put away after Macarthur FC play their last match this season, Milligan won't be lost to the club, having agreed to stay on as an assistant coach to Ante Milicic.
"The future for Macarthur FC looks bright and I am happy to be a part of that going forward,'' Milligan said.
The 35 year old, who has played 330 games over a 19 year career, revealed that he was grateful to Macarthur FC for giving him an opportunity to be part of a start up club.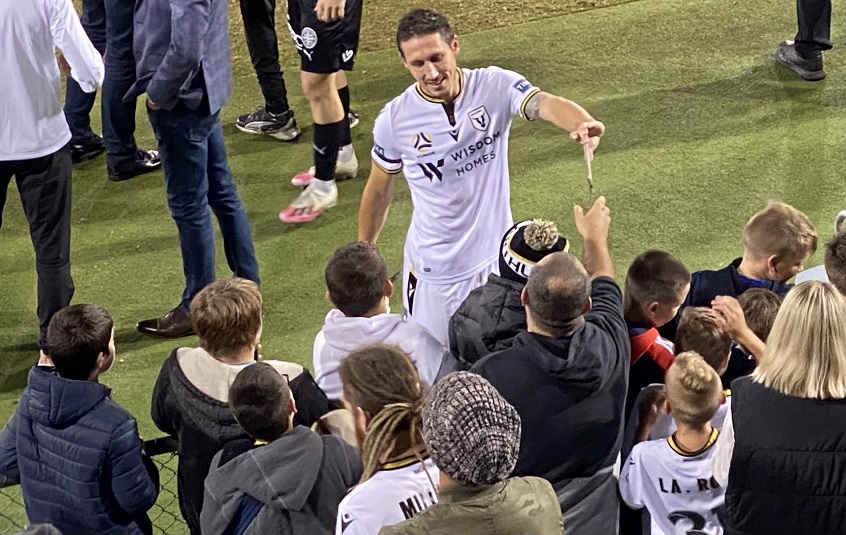 "I hadn't been playing for a while and wasn't sure what was going to happen,'' he said.
"It was a bit of a punt on their part, so I am thankful they gave me the opportunity to be part of it.''
Milligan also revealed that he has an interest in becoming a coach for a "long time''.
The club's inaugural captain has featured in 24 matches so far this season, scoring on three occasions, including recording the clubs first A-League goal.
One of the country's most decorated footballers, Milligan represented his country at four FIFA World Cups, three Asian Cups, the 2017 FIFA Confederation Cup as captain and the 2008 Olympic Games in Beijing, totalling 80 international caps for his country (8th most in the nation's history).
"I have been so fortunate to have the career I've had,'' Milligan said.
"Through my journey I have been lucky enough to play with some wonderful players, coaches, clubs and in some fantastic parts of the world.
"So many people gave up so much for me to achieve my dreams of a being a professional footballer, none more so than my family.
"I have decided that now is the time for me to not only give back to them, but to the game that has given me so much."
Milligan will play his 25th game for the Bulls on Friday night when they host Wellington at Campbelltown Stadium in the last regular season game for 2020-21. Up for grabs is a spot in the finals. Kick off is 7.05pm.