The angled car parking stretch of the main street of Campbelltown will be converted into active spaces for things like outdoor dining as part of a revitalisation project.
Campbelltown Council is asking residents and businesses about the number of parking spaces along Queen Street they would prefer to see filled with temporary park-style settings.
The project is part of the On Q activation program, to test and trial ideas to revitalise Queen Street that were expressed by the community in the past and through the Reimagining Campbelltown city centre master plan consultation.
Some parking spaces between Cordeaux Road and Dumaresq Street will be occupied by the temporary installations from the end of April for people to test and provide their feedback and ideas to council before September.
Any preference for seating, plantings, play areas or dining settings in these spaces can also be expressed as part of the consultation.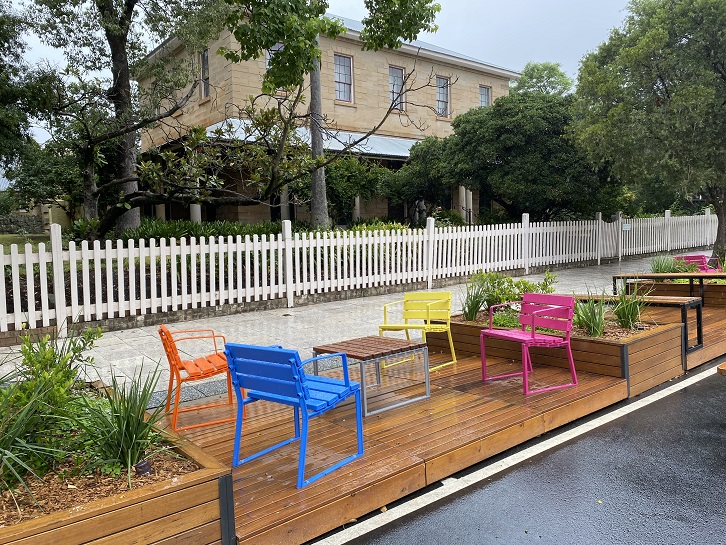 "After listening to the feedback of the community, we made revitalising Queen Street a priority project under our Reimagining Campbelltown city centre masterplan,'' says mayor George Brticevic.
"Queen Street is the spine of our city centre, connecting people to destinations, services and eateries.
"We want it to be a vibrant city centre that we can take our family and friends to and enjoy an evening out and we're hopeful that testing projects like this can unlock that potential and benefit the many fantastic businesses that we have," Cr Brticevic said.
"We will continue to check in with businesses and the community as this project progresses to see what changes can be made and what effect it is having in the area."
As part of the trial project, no disabled parking spaces will be removed, while some parking spaces will remain to ensure access to businesses.
The project marks the start of stage two of the On Q project which will deliver high impact physical changes to the streetscape such as green spaces, shade and expanded outdoor dining opportunities.
Leave your feedback and ideas at overtoyou.campbelltown.nsw.gov.au/on-q.