Macarthur FC Bulls haven't kicked a ball in anger yet, but they are kicking plenty of goals off the field. The Bulls, who will join the A-League premiership from season 2020-21 in 12 months, have cemented their grassroots foundations with a formal agreement with three South West Sydney football associations.
The Macarthur Football Association, Southern Districts Football Association and Bankstown Amateur Football Association, have committed to working closely and collaboratively with Macarthur FC for the benefit of the game in the region.
Over the next six months, representatives from Macarthur FC will work with the three associations, which collectively represent more than 90 clubs and 28,000 players, figures that are set to rise exponentially during the coming years in what is one of the fastest growing regions of Australia.
The agreement kicks off the first stage of Macarthur FC's community engagement program.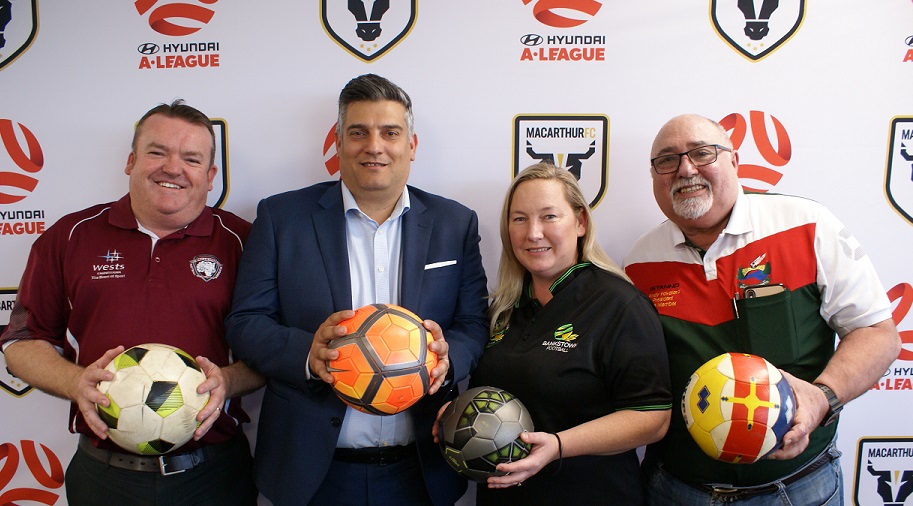 Club executive chairman Rabieh Krayem says the agreement is both a pivotal moment for Macarthur FC and a significant step towards unifying stakeholders for the good of the game.
"The next six months are just the start of what is a firm commitment to work with grassroots stakeholders and Football NSW to define the issues, identify possibilities and develop both strategic and practical solutions for the benefit of the game," Mr Krayem said.
"We want to discover how we can invest in the game so benefits are felt right across the board.
'As a Hyundai A-League club, of course we will support the local associations and clubs with coach mentoring programs, but this agreement is much more than that.
"It's about consulting and working together in partnership to create new aspirational pathways and opportunities, along with tackling issues such as the cost of playing in the NPL.
"Working together will only make us stronger and more cohesive," he said.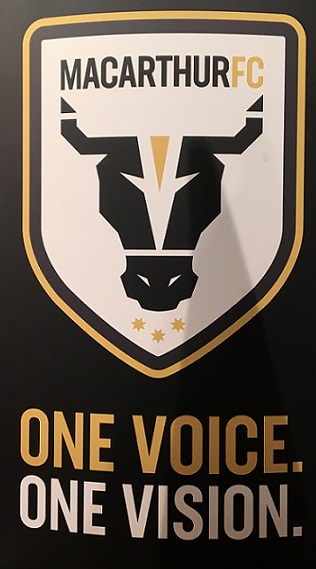 Macarthur Football Association chairman Darcy Lound strongly backed the agreement as the right move for the code and the region.
"We're thrilled with this agreement and look forward to building our relationship with Macarthur FC and the other associations,'' Mr Lound said.
"Exploring new pathways for talented footballers, as well as enhancing the experience for community players, is something we're excited to participate in."
Southern Districts president Andy Favaloro added: "Our association was formed in 1946 and is a hotbed of football talent, producing countless Socceroos and Matildas.
"To now have a Hyundai A-League club to collaborate with means players can continue their development close to home. This will only grow the game and increase the number of elite players produced in this region."
Bankstown football director Dimitri Hursalas said:
"We're delighted that an A-League club has taken the initiative and is leading the way in engaging with the football community. We look forward to a productive relationship with real outcomes for football."
The agreement is an important step for the future growth of the game, says Macarthur FC deputy chairman Gino Marra.
"We know collaboration, consultation and engagement are the key components of successful stakeholder relationships and we're thrilled that such a unifying move has taken place at this early stage of our club's journey."