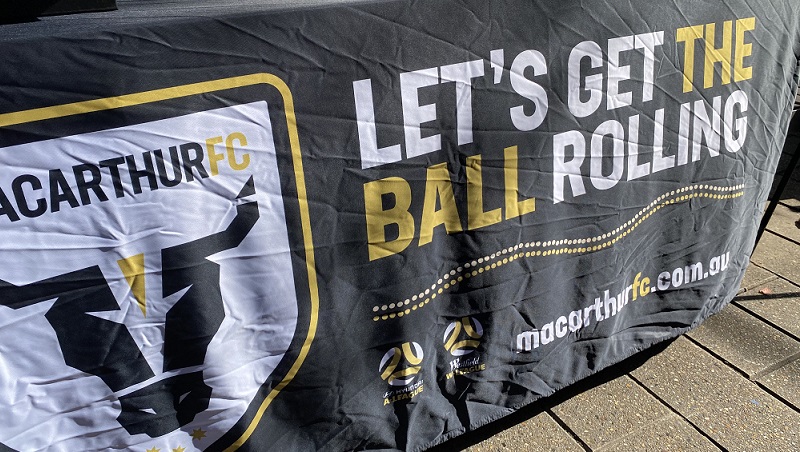 A ball has not been kicked in anger, yet the Macarthur FC Bulls have already ticked a lot of boxes.
Now they have another achievement to add to this growing list: political unity in our region.
Yesterday at Macarthur Square the Bulls announced that six local politicians, three from each side, had enthusiastically agreed to become inaugural patrons of the A-League's newest football club.
They are Liberal Party MPs Angus Taylor (who is also the federal energy minister) Nathaniel Smith (Wollondilly) and Camden mayor Theresa Fedeli.
Labor's representatives as patrons are MPs Mike Freelander (Macarthur) and Greg Warren (Campbelltown) , plus the mayor of Campbelltown, George Brticevic.
All except Mr Warren attended yesterday's announcement and made short speeches in which every single one of them expressed confidence the Bulls would be a success on and off the field.
Mr Taylor also made the key point that none of the other major football codes in Australia had shown any confidence Macarthur and outer South Western Sydney could support a national team.
"Only the A-League have done that and they should be congratulated,'' Mr Taylor said.
Club chairman Gino Marra, below, who announced the patrons, also revealed the club had established Macarthur FC Foundation Inc to deliver the club's community programs.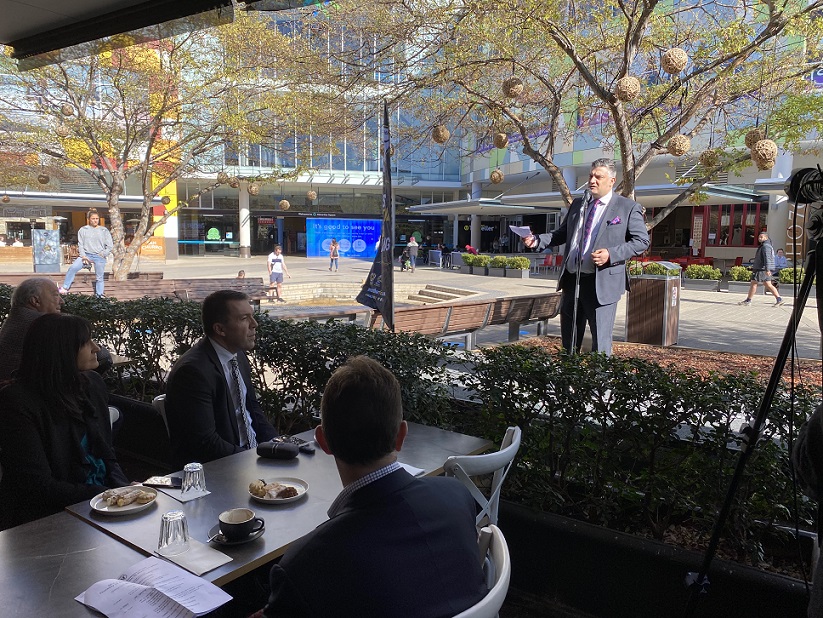 He said both the club patrons and the foundation would play a pivotal role in the community.
"The objective of the Macarthur FC Foundation Inc is to assist with key community programs in our region,'' he said.
"Using football as the vehicle, the club patrons and the Macarthur FC Foundation Inc. will look to promote positive change across three core areas in our community: Indigenous, domestic violence awareness, health and physical wellbeing in disadvantaged young people.
"We have a real opportunity through football to drive positive social change in our region.
"Assisting and supporting members of the community across Indigenous and domestic violence spaces, plus addressing poverty in disadvantaged young people in our community, through our club patrons and the Macarthur FC Foundation Inc. are core pillars of the club.''
Macarthur FC board members, head coach Ante Milicic and A-League executive Mr Greg O'Rourke were among those present at the announcements.
Campbelltown MP Greg Warren, who could not attend, sent a message, in which he said:
"I'm proud to see the heartland of Campbelltown represented on the national stage in the A-League through Macarthur FC.
"The club brings both sporting and economic potential to Campbelltown.
"The inclusion of club patrons as well as the establishment of the Macarthur FC Foundation will further engage and provide benefit to our community.
"I cannot wait to see our local team take to Campbelltown Stadium in December for their inaugural season."
Angus Taylor said he was thrilled to become a patron.
"Macarthur FC will deliver economic and social benefits for the entire region, not only in Campbelltown, but in Camden, Wollondilly and the Southern Highlands as well."
Dr Freelander said he was confident Macarthur FC will be a successful club both on and off the field.
"The Macarthur FC Foundation is a terrific initiative that will utilize the wonderful sport that is football as a means of bringing people and communities together.''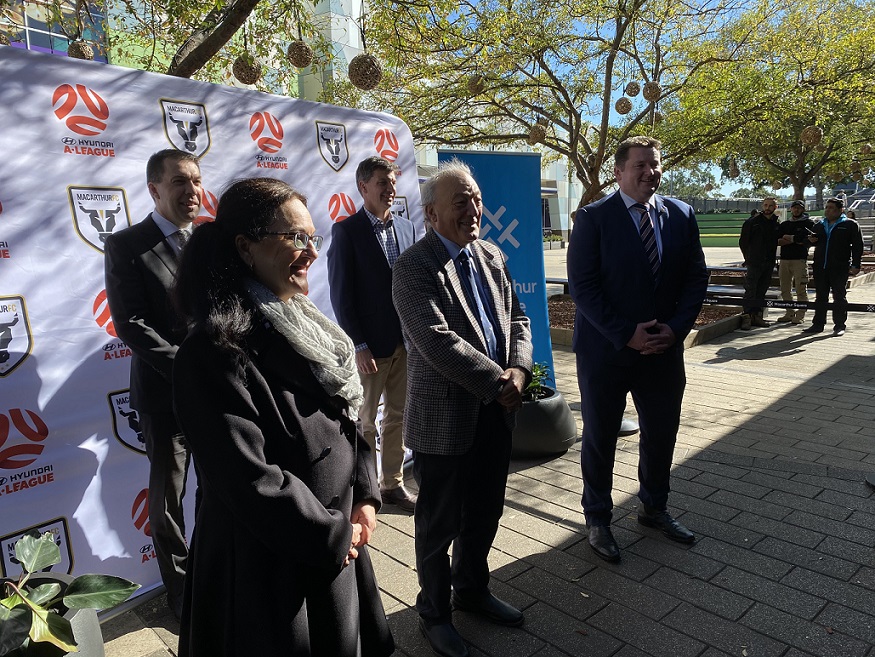 Wollondilly MP Mr Nathaniel Smith said the establishment of the foundation showed Macarthur FC "will be a part of the community, not just a football club representing the region''.
Mayor of Campbelltown George Brticevic said there are many young footballers in our region who will soon have a team that they can look up to and aspire to one day play for.
"When Macarthur FC take to the pitch at Campbelltown Sports Stadium, it will be a point of pride for our community to have a full-time professional sports team that they can call their own and I'm incredibly proud to be named as one of the patrons of the club."
Mayor of Camden Thresa Fedeli said the inclusion of Macarthur FC into the A-League will not only create "a fantastic pathway for young local footballers to attempt to become professionals, but also gives us an opportunity to show how great the region of Macarthur is.
"It will not only put the area on the map, but also break down barriers in our community to see people come together from many backgrounds for the same cause."