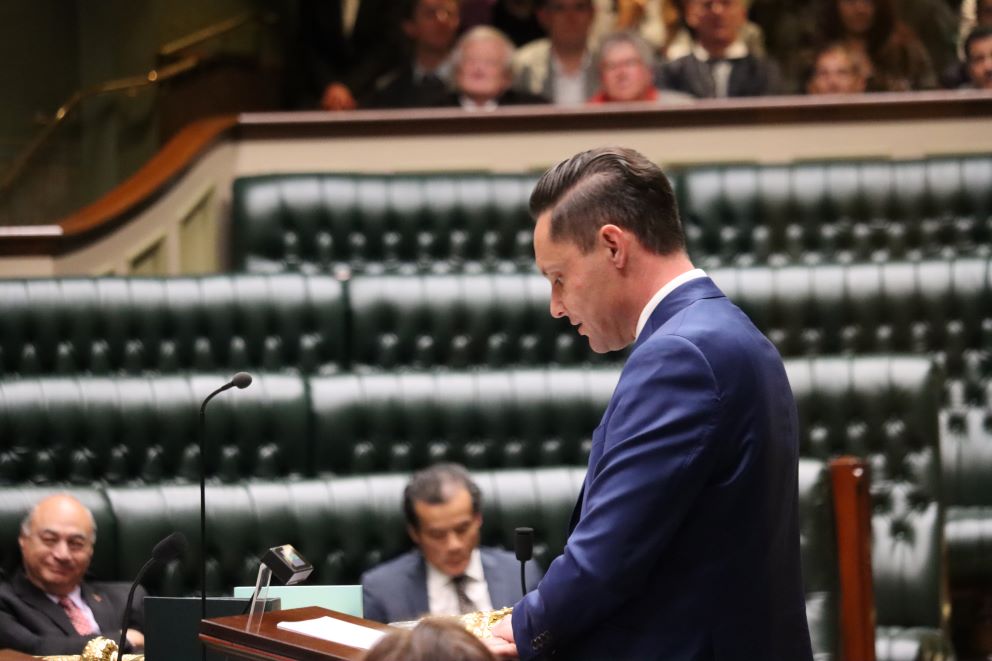 Labor MP Nathan Hagarty has told the NSW Parliament that he doesn't plan to waste the opportunity he has as the first ever member for Leppington.
"For too long, Leppington has been taken for granted. Another neglected corner of someone else's electorate,'' he said during his inaugural speech.
"Fringe no longer, we now have our own electorate and member of parliament," Mr Hagarty said.
It was a passionate speech peppered with personal stories about him growing up in South Western Sydney.
He revealed he wasn't exactly a model student at Bonnyrigg High School, but he knuckled down just in time to ensure he could do well academically.
Mr Hagarty spoke to the issues facing the rapidly growing electorate including health, education and infrastructure.
He also outlined the important role of government in improving the lives of its citizens.
"When governments work well, however, they ensure that regardless of your background, circumstances or structural barriers, with a bit of opportunity and some hard work, you're able to fulfil your potential,'' he said.
"I believe that governments can and should be a force for good. That it should provide an opportunity for our best and brightest to get ahead," he said.
Mr Hagarty also took the time to thank the electorate of Leppington for putting their trust in him to deliver for their community.
"Thank you, Leppington. The people, businesses, associations and organisations; the sporting clubs, the churches, mosques, temples and gurudwaras.
"You have entrusted me with an immense privilege. To work with you as your representative and advocate as we build the amazing community of Leppington together.''