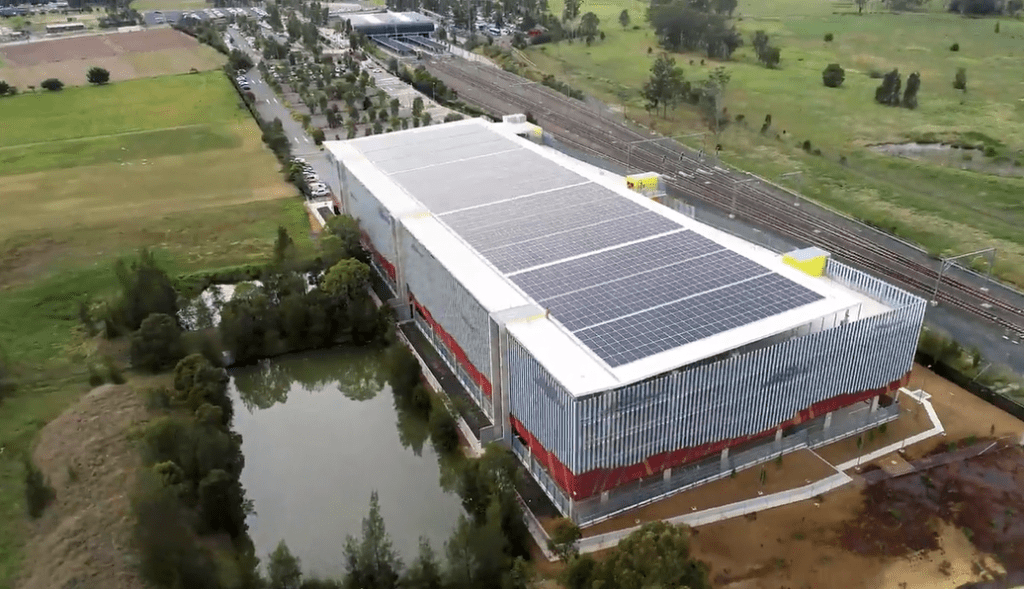 Commuters who park their cars at Leppington station now have more than 1,000 free car parking spaces available to them.
Leppington commuter car park has finally been opened to commuters this week – but it's a lot more than just parking bays.
"Apart from easing road congestion and providing a more convenient option for people wanting to access public transport, this carpark makes use of modern technologies,'' says the state member for Camden, Peter Sidgreaves.
"The new car park is built with a range of sustainable features including 10 electric vehicle charging stations and capacity for more to be added in the future.
"In addition, the rooftop has over 1300 solar panels to help the car park meet net zero emission requirements while a rainwater capture system assists in watering the new landscaping," Mr Sidgreaves said.
The car park will provide parking for commuters through the "park and ride'' boom gates using their Opal Card.
The new car park features two lifts, wayfinding signage, CCTV and LED lighting with motion detection and daylight sensors to increase accessibility, safety, security and sustainability at the facility.
The existing at grade car park also includes more than 20 additional accessible parking spaces.
An immense artwork by Dharug man, Shane Smithers, adorns the exterior of the new car park representing the sky and earth coming together to create life.
"Throughout the duration of the project over 900 people worked more than 130,000 hours to complete the carpark,'' Mr Sidgreaves said.
"Also, 11,500 cubic metres of concrete was poured while 50 tons of structural steel and 700 tons of reinforcing steel was used.
"The car park construction averaged a 37 percent recycled concrete mix material and reinforced steel with an estimated 65 to 80 percent of recycled scrap."
The project was delivered and funded by the NSW Government as part of the commuter car park program.
However it took a momentous community campaign to force the government to go ahead with funding for the carpark, including a petition organised by local activist and Liverpool Council candidate Michael Andjelovic, pictured below at Leppington railway station.